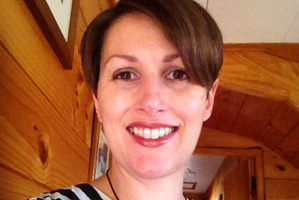 WorkBright eLearning provides online training solutions to businesses on a budget using specialised software called Articulate Storyline to create online training courses using customers' training content.
What sort of flexible working options do you offer staff?
My staff work from home as contractors. Our work is mostly project based creating elearning modules and they have the flexibility of choosing whether they are available, how much work they choose to take on, and what hours they do it in. For instance, one of my consultants is prone to migraines so she can take on lots of work when she is well, and decline work when she is having a bad day.
We have a mother with a young child who can work while staying at home, and a learning psychology graduate with a visual impairment who excels in the computer based work. It allows them both to experience intellectual challenge and a professional workplace within their own home. I think you could say it frees them to continue advancing their career while still meeting their other personal needs.
Why did you decide to offer a number of work options?
As a mother and with family who have a variety of disabilities including blindness and stroke, I have always been very aware that there are very skilled people who are stuck without work because working full-time does not suit their needs.
I always promised myself that when I had my own business I would first advertise in the disability community, and that's what I did. There's no shortage of instructional designers in our industry but I was looking for people who were happy with an erratic workflow as I built the business -that is definitely hard to find.
What has this done for your business?
Having people work from home allowed us to keep our costs down by avoiding office rental, and allowed us access to brilliant, creative people at any time. They seem grateful to have the opportunity, when in fact I'm grateful to have them, and are therefore highly motivated.
What would your advice be to other SME owners who are thinking of becoming more flexible in the hours they offer staff and where they work?
Choosing to work flexibly has given us access to staff we wouldn't have found otherwise, and allowed us to build our business with less risk. It's a symbiotic relationship, good for both sides. But to make it successful I think it is important to keep the lines of communication open and regular with remote workers and make sure that they feel valued members of our team, because they really are.


Next week, we are looking at professional businesses such as dentists, doctors, accountants who are thinking outside the box to expand their practices. Tell us your stories.