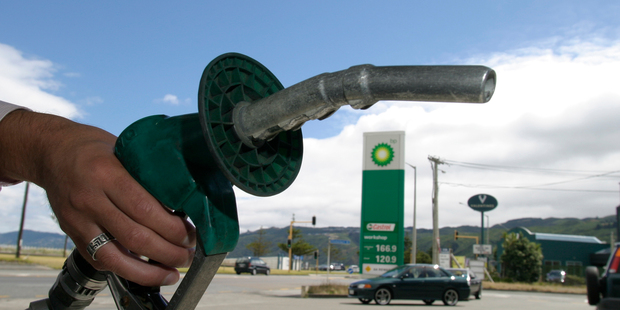 Motorists will face petrol price rises tomorrow, with a three cents a litre government tax increase, although one oil company says it will not pass on the full amount immediately.
"We are going to be absorbing a component of it," BP spokesman Jonty Mills said today.
Discount oil company Gull said it would wait until tomorrow morning to assess its margins before seeing if it could absorb some of the tax rise, if only for a day or so.
"We might be able to do something short-term but I am not sure about the long term," said retail manager Graham Stirk.
But Z spokesman Jonathan Hill said his company would simply pass on the tax rise as a straight cost imposed by the Government.
He said there had been import cost and exchange rate movements "both ways - unfortunately none of which help motorists - and tax is just one of those things in life".
Automobile Association spokesman Mark Stockdale acknowledged the inevitability of the price of petrol going up tomorrow, especially after commodity cost increases and a softening of the New Zealand dollar.
Diesel users face an equivalent increase in road user charges, although those are not paid for at the pumps.
Tomorrow's excise duty rise pushes total tax on petrol to about 92.3c, or about 42.7 per cent of the pump price.
That includes 64.1c in excise and the rest in GST.
It precedes more increases of the same amount for each of the next two years, the proceeds of which all go into the National Land Transport Fund to pay for roads and public transport.
Although motorists may feel hard done-by, Mr Stockdale said New Zealand still had the fifth lowest fuel taxes of countries in the 34-member Organisation for Economic Cooperation and Development (OECD).