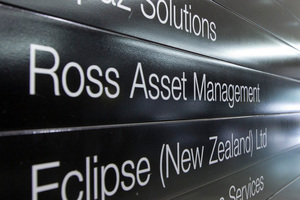 Three more charges have been laid today against the alleged Ponzi-schemer David Ross.
The 63-year-old was earlier this month charged by the Serious Fraud Office with theft by a person in a special relationship, and false accounting.
Today the Financial Markets Authority - which conducted a joint investigation with the SFO - laid three further charges against Ross in the Wellington District Court.
Ross now faces one charge of providing a financial service when he was not registered for that service. This carries a maximum penalty of 12 months in jail or a fine of $100,000.
He also has been charged with knowingly make a false or misleading declaration or representation to the FMA so he could become an authorised financial adviser (AFA). This charge has a maximum penalty of a $100,000 fine.
The third new charge Ross is facing alleges he supplied information or documents to the FMA which he knew to be false or misleading.
If found guilty of this, he could face a fine of up to $300,000.
Ross is due to reappear in the Wellington District Court next week.
When he was charged by the SFO, the financial adviser was bailed to his family in Woburn, Lower Hutt.
This property is subject to freezing orders made in the High Court last year, together with the group assets of Ross Asset Management (RAM). The asset freeze followed an FMA raid on RAM last November after investors complained about problems getting their money out.
Records sent to investors suggested RAM had shareholdings with a value of $450 million, but receivers could find only $10.2 million in the firm's accounts.
PwC receiver John Fisk said at the time that he might have uncovered "characteristics of a Ponzi scheme" when looking into RAM's affairs.
This suspicion now has the backing of the SFO, which alleges Ross conducted this type of scheme and disguised it by falsely reporting client investments.
They allege that large chunks of client portfolios were shown to be invested through a broker called "Bevis Marks" but that these were fictitious and never existed.
As a result, clients' investment positions were overstated by $380 million, the SFO said.
About 1200 of RAM client accounts were affected by the scheme.
Some investors believed their investments were worth millions of dollars and are now facing financial hardship, given RAM's cupboards are bare.