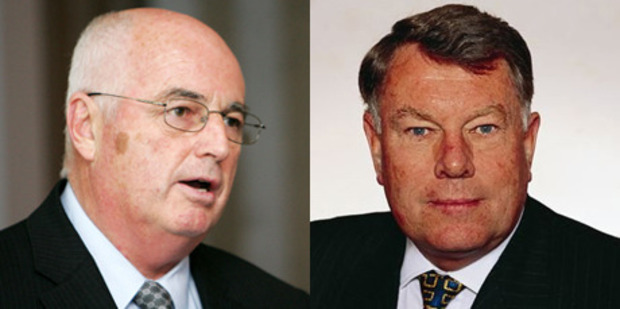 Three Dominion Finance directors - including two well-known members of the business community - have pleaded guilty this morning and been convicted of making untrue statements in offer documents.
The men are the last of the Dominion Finance directors to go through the court system and were due to go to trial early next month.
Dominion Finance and North South Finance directors Rick Bettle and Vance Arkinstall pleaded guilty to five Securities Act charges for signing offer documents that contained untrue statements.
Another director Paul Forsyth pleaded guilty to seven Securities Act charges this morning.
Bettle and Arkinstall were originally facing all seven charges but the Financial Markets Authority - which is bringing the case against the men - is no longer pursuing two of those.
The men admitted the charges, which related to the finance companies' prospectuses and advertisements, in the High Court at Auckland this morning before Justice Sarah Katz.
Arkinstall was the chief executive of finance industry lobby group Investment Savings and Insurance Association (ISI) but quit the role in 2010 when it was announced charges would be brought against him.
Bettle has previously been chief executive of the top-shelf law firm Kensington Swan and chaired the TAB and the Racing Industry Board for a number of years.
He is a past president of the Institute of Directors and has stepped down as a director of Diligent Board Member Services and Powerco this month as his trial loomed.
Six of the failed companies' directors were originally facing charges but one has died and two others earlier pleaded guilty.
Bettle, Arkinstall and Forsyth are due to be sentenced on August 16 and the men were remanded at large this morning.
Justice Katz ordered a pre-sentence report with a home-detention appendix be prepared for all three men.
Dominion Finance and North South Finance:
• Dominion Finance Group and North South Finance were sister companies and operating subsidiaries of the NZX-listed Dominion Finance Holdings.
• Both offered property and commercial loans.
• North South went into receivership in July 2010 owing $31 million to 3900 debenture holders, expected to get back 65c to 70c in the dollar.
• DFG went into receivership in September 2008 owing $176.9 million to about 6000 investors, who receivers estimate will recover 10c to 25c in the dollar.