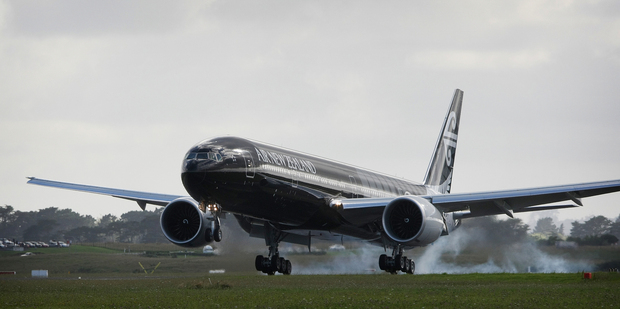 Visitor arrivals in May were up 9 per cent from the same month last year, Statistics New Zealand said today.
"The latest visitor number was easily the highest ever for a May month," population statistics manager Andrea Blackburn said. "Arrival figures jumped to 153,000, after sitting at around 141,000 for the last six May months."
Stats NZ figures released this morning show that the increase in May 2013 was mainly due to more visitors from Australia -up 8,000, and China - up 3,900.
In the year ended May 2013, there were 2.628 million visitors, up less than 1 per cent from the previous year. This increase was despite visitor numbers in 2012 being boosted by the Rugby World Cup.
New Zealanders residents took 182,400 overseas trips in May, up 2 per cent from May 2012, and was also a record for a May month.
In the May 2013 year, New Zealand residents departed on 2.163 million overseas trips, up 2 per cent from the previous year. The biggest increase was in trips to the United States, which were up 15,200, helped, says Statistics NZ, by a more favourable exchange rate.
New Zealand's monthly inbound migration climbed to a three-and-a-half year high last month as fewer locals quit the nation for Australia, with local prospects taking on a brighter sheen than the country's trans-Tasman neighbour.
Seasonally adjusted, there were about 1,740 more new migrants arriving to New Zealand than leaving in May, up from 1,600 a month earlier, and the highest monthly inflow since January 2010, Statistics New Zealand said. That coincided with a net outflow of some 1,860 New Zealand citizens across the Tasman, the smallest net loss to Australia since mid-2010.
Australia has been a favourite destination for many kiwis seeking better wages and a higher standard of living with almost open access to the larger nation. In the past year the economic fortunes of the two nations has turned, with New Zealand's recovery gathering pace as the Canterbury rebuild unfolds, and Australia's mining boom seen peaking soon.
In unadjusted terms, there was an outflow of 324 migrants in May, for an annual gain of 6,242. Australia provided the biggest pool of new migrants at 1,325, followed by 842 from the UK, 628 from India, and 404 from China. Australia accounted for about 19 per cent of the 87,778 new permanent residents in the year ended May 31, followed by the UK at about 16 per cent. China was third with about 8.9 per cent then India at about 7.2 per cent.
ASB Bank economist Daniel Smith said the impact of the Canterbury rebuild could be seen in international migration flows to and from the region.
"Permanent and long-term arrivals have picked up steadily since early 2012 and are now at very high levels by historical standards. There has also been a sharp fall in the number of people migrating out of the region - departures are now at the lowest levels since 2003. That suggests residents are encouraged by the region's future prospects."
Smith said that the migration trend was likely to continue as the Canterbury rebuild drove an improvement in NZ's labour market.
"Stronger migration inflows will place more pressure on supply-constrained housing markets in some areas of the country," said Smith. "This is especially true in Christchurch. However, the number of migrants arriving in Auckland has not lifted significantly over the last two years, and so does not appear to be a large driver of house price increases in that region. With macro-prudential tools likely to be deployed as a first measure to curb house price increases, we still expect the OCR to remain on hold until March 2014."
NZ Herald/ BusinessDesk