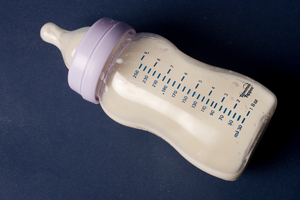 Global food giant Heinz has revealed plans to scale down production at an infant formula plant it operates in Britain and shift the work to New Zealand, where Fonterra will manufacture its products under contract.
The company said the changes were the result of shipping costs for products travelling from Britain to China - the world's biggest baby milk market - becoming unsustainable, according to a report in the Westmorland Gazette. The newspaper said 45 of the 170 workers at the Heinz plant in Kendal, northern England, could lose their jobs.
Fonterra offers contract infant formula manufacturing services at its Hamilton Canpac plant. Heinz infant formula brands include Nurture Plus.
New Zealand's infant formula industry - with exports worth $361.7 million last year - has grown rapidly in the wake of China's 2008 melamine scandal, which killed at least six babies, made thousands sick and left Chinese parents highly distrustful of domestic baby milk brands.
The Ministry for Primary Industries has announced a brand registration programme, requiring all New Zealand infant formula makers to supply information about the products they produce.
The move follows critical news stories on Chinese TV about this country's infant formula products.