Aggrieved investors disappointed in lack of further action against the group's directors.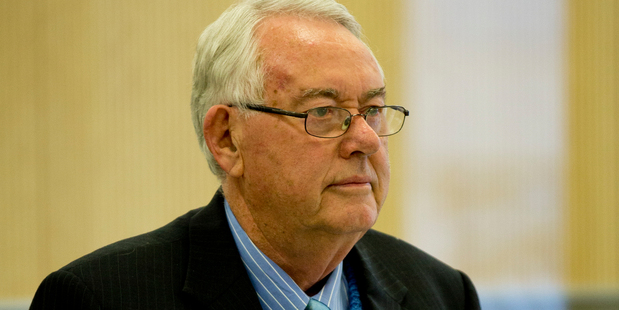 As Five Star founder Neill Williams goes to trial today on Serious Fraud Office charges, out-of-pocket investors are dismayed that authorities aren't taking further action against the group's directors.
Williams was sentenced to three years, seven months in jail in April in a Financial Markets Authority case for misleading statements in offer documents, and is the last of his colleagues from Five Star to be dealt with by the court system.
Five Star directors Marcus Macdonald and Nicholas Kirk were jailed in 2010 after pleading guilty to charges brought by the Serious Fraud Office and Ministry of Economic Development.
They were released the following year after each serving a third of their sentences.
Another director, Anthony Bowden, this year finished up a nine-month term of home detention he was sentenced to last June.
Although he is already jailed, Williams' separate trial on Serious Fraud Office charges - which include theft by a person in a special relationship - is due to begin in the High Court at Auckland this morning.
The proceedings, expected to take up to five weeks, will be heard by Justice Murray Gilbert without a jury.
While three Five Star directors and the group's founder have already been convicted, a group of investors are disappointed no further action is being taken by either the SFO or the Financial Markets Authority.
The collection of aggrieved individuals - calling itself the Five Star Finance Investors Action Group - say most charges laid against the directors centred on one of the companies in the group, Five Star Consumer Finance.
The group says little action was taken over loans the directors made from another company, Five Star Finance, which stills owes investors and creditors more than $43.8 million following its 2007 collapse.
"The directors of Five Star Finance loaned funds to related party companies, in which they were either directors, and or shareholders, or were controlled by close friends. Over $43 million in loans to these companies - which had worthless, little, or no security - has not been recovered," said a group spokesman, who did not want to be named.
The SFO acting chief executive Simon McArley told the Herald earlier this year that the office had investigated Five Star Finance and another company, Five Star Debenture Nominee, during its probe of the wider Five Star group.
But because neither company was regulated by a trust deed or prospectus, McArley said there wasn't any legal restriction on what could be done with investors' money.