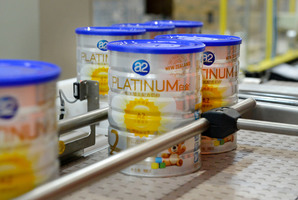 China's Government appears to be making good on its promise to rebuild its domestic infant formula industry, with a Chinese dairy giant making a bid to buy Yashili International, a Hong Kong-listed baby milk maker that is planning to spend more than $200 million establishing a plant in New Zealand.
China Mengniu Dairy, based in the region of Inner Mongolia, has offered US$1.6 billion ($2 billion) to buy Yashili, which imports all of its milk from New Zealand and has received Overseas Investment Office approval to build a formula factory in Pokeno, which is expected to employ more than 100 people.
"The [Chinese] Government is trying to consolidate the industry by backing Mengniu to take control of smaller ones so it can better monitor ... food quality," Todd Yang, an analyst at Guosen Securities, told Bloomberg.
China's infant formula market is predicted to double to US$25 billion by 2017.