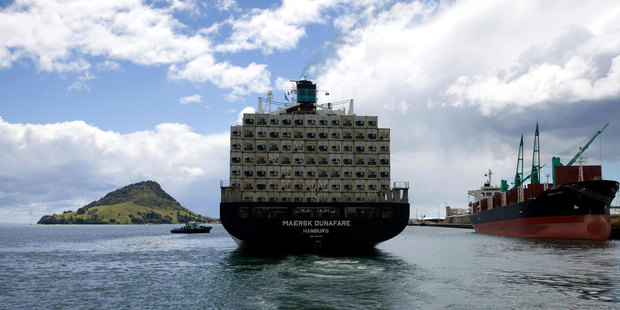 The New Zealand dollar traded sharply lower today, firstly in response to an upsurge in the US dollar and then to data showing growth was surprisingly weak over the first quarter.
Statistics NZ said gross domestic product (GDP) rose by just 0.3 per cent in the March quarter - well under market expectations of a 0.6 per cent gain and compared with a 1.5 per cent gain in the December 2012 quarter.
By mid-morning, the Kiwi had recovered a little ground to US78.81c, having fallen from US80.50c overnight to US$78.57c as a direct response to the US Federal Reserve chairman Ben Bernanke's comments that the US economy was expanding strongly enough for the Fed to ease up on its bond-buying programme.
But by 11am, the kiwi had been knocked back down to US78.54c in response to the poorer-than-expected GDP data.
Several other currencies in the dollar bloc fell sharply in response to US dollar's new found strength - the Australian dollar hit a 33-month low of 92.9c, down by just over US2c.
Few in the foreign exchange market correctly anticipated that Bernanke would elaborate so extensively on his earlier comments about a potential "tapering" of the bond-buying programme, or the extent of the change in the economic outlook.
Bernanke confirmed that the Fed was getting closer to pulling back on its US$85 billion in monthly asset purchases, which sent US stocks and bond prices sharply lower.
"The [Federal Open Market] Committee currently anticipates that it will be appropriate to moderate the monthly pace of purchases later this year, and if the subsequent data remain broadly aligned with our current expectations for the economy, we will continue to reduce the pace of purchases in measured steps through the first half of next year, ending purchases around mid-year," Bernanke said.
Westpac senior currency strategist Imre Speizer said the Kiwi's fall was not a "one day wonder" and that it would remain under downward pressure in the coming days and weeks.
But Speizer said much would depend on the stream of US data confirming the Fed's improved outlook for the US economy.
"Short term, we will see the Kiwi go lower, but over the next few months it will depend entirely on the path of US economic data."