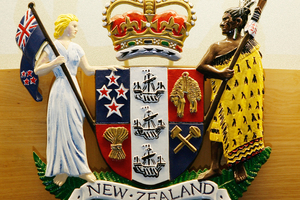 Global consumer goods giant Unilever, which had a worldwide turnover of $86 billion in 2012, has lost a High Court stoush over a trademark in New Zealand.
The intellectual property fight involved Unilever and ASX-listed McPherson's Consumer Products.
The dispute followed McPherson's applying in 2010 to register "Catwalk" as a trademark for types of goods that included corn planes, blackhead removers and decorative headbands.
Unilever distributes haircare products - such as styling creams, shampoos and waxes - marketed under the name "Catwalk" and opposed McPherson's application to register the trademark.
Unilever's grounds for opposition included that the use of the mark by McPherson's was likely to deceive or cause confusion.
It said it had been using the name "Catwalk" in New Zealand for a number of years and had an interest in the trademark.
But the Assistant Commissioner of Trade Marks concluded Unilever had failed to establish an awareness of its trademark in New Zealand and so it was unnecessary to consider the consumer goods giant's grounds for opposition.
Unilever then went to the High Court at Auckland this month seeking to overturn the assistant commissioner's findings.
However, in his decision on the matter Justice Edwin Wylie found the assistant commissioner was correct.