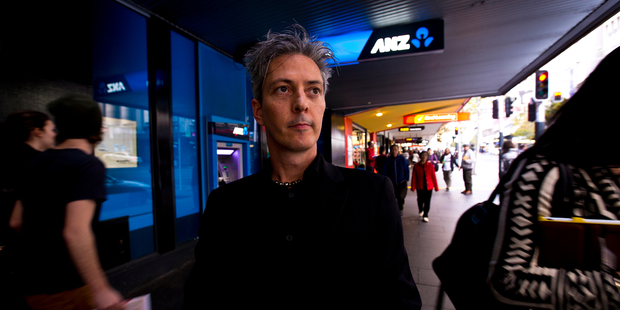 More than 4000 extra people have signed up overnight to join a legal bid to sue the banks over penalty fees after ANZ was named yesterday as the first target.
Ben Hardwick from Australian law firm Slater & Gordon - one of the legal parties behind Fair Play on Fees - said the number of new sign-ups was not surprising.
"I think there is a lot interest. A lot of people have been sitting back and waiting to see if we would proceed. Now that we have I expect them to continue to jump online and sign-up."
The increase brings the total number of bank customers to over 28,000 Kiwis - of which at least 11,000 are ANZ customers.
Auckland lawyer Andrew Hooker, who is leading the Fair Play on Fees campaign, said about two thirds of those who had signed up in the past 24 hours were ANZ customers.
"People are sick of these fees because they know that they're unfair. They're thrilled that this case is getting off the ground," he said.
ANZ customers have until 11pm on Monday to join the case but there is no specified timeframe for other bank customers to sign-up.
Hardwick and Hooker are expected to file legal documents at the High Court in Auckland on Tuesday against the ANZ.
The ANZ has said it will vigorously defend itself against the legal action.
Hooker and Hardwick claim the banks have been charging "excessive fees" for unarranged overdrafts, bounced payments, late credit card payments and going over credit card limits.
Hooker said he believed the cost to the banks for the transactions was just a few cents compared with fees of up to $30 being charged.
ANZ is not the only bank expected to be targeted.
Hooker confirmed yesterday the other major banks ASB, BNZ and Westpac as well as state-owned Kiwibank were also in his sights.
He welcomed ANZ's decision yesterday to respond to allegations of overcharging but said customers deserved to know more.
"It's interesting to hear ANZ say over the past day that analysis has been done connecting the costs of default to the fees, because that's not what they said in Australia.
"To say that an automated computer process costs $15 or $20 per transaction simply doesn't add up. If ANZ can show that their fees are proportionate to the cost then the case will be over, so they should come forward with that detail."
Where to sign up: www.fairplayonfees.co.nz