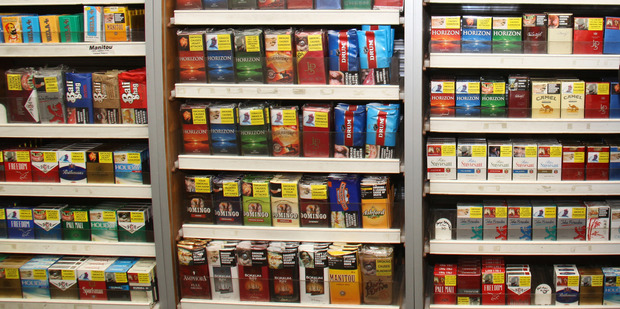 British American Tobacco Holdings New Zealand's group profit was down almost 5 per cent in 2012 - the year it went on a public relations offensive against plain-packaging laws for cigarettes.
The local branch of the global tobacco giant - which sells Dunhill, Pall Mall and Lucky Strike cigarettes - posted a profit after tax of $115 million for the year ending December 31, 2012.
This was down $5.8 million or 4.8 per cent on the same period the year before, according to financial statements filed with the Companies Office this month.
The group brought in revenue of $1.17 billion in 2012, up 8.3 per cent on the same period in 2011.
However, this figure includes the excise tax payable on cigarettes, which went up 10 per cent at the start of last year.
A BAT representative said it paid more than $850 million in excise tax to the Government in 2012. BAT paid $801.2 million of excise in 2011 and $780.5 million the year before.
Its gross profit was $241 million for 2012, up from $217 million in 2011. Operating profit was $167 million, up 16.1 per cent.
The group paid $46 million of income tax, up on $32.9 million the year before.
This, as well as finance finance costs, brought the net profit after tax down to $115 million.
During 2012, BAT New Zealand went on the offensive against plain-packaging laws for cigarettes. It launched the agree/disagree campaign, which included a website and heavy television and newspaper advertising. BAT's representative said the company had spent $3.9 million locally in its fight against plain-packaging across the 2011 and 2012 financial years.
The campaign did not appear to deter politicians and in February Associate Health Minister Tariana Turia announced standardised cigarette packets would be introduced once disputes over plain-packaging laws were resolved across the Tasman.
Australia, which introduced olive-green standardised packets last December, is facing a World Trade Organisation challenge from tobacco-producing countries and its Government is being sued by tobacco company Philip Morris over the issue.
In February, Turia said she expected these disputes to be resolved and plain cigarette packets to be on New Zealand shelves next year.
When the proposal was announced, BAT said it could not rule out a legal challenge to the plans.
According to BAT's website, the company is the "leading tobacco company in New Zealand" with market share of about 70 per cent.
Other big players in the local tobacco market include Philip Morris New Zealand and Imperial Tobacco New Zealand. Imperial recorded revenue of $393.7 million and net profit of $20.9 million for the year ended September 30, 2012.