NZ dairy giant plans to market infant milk formula in China are on track this year despite recent setbacks.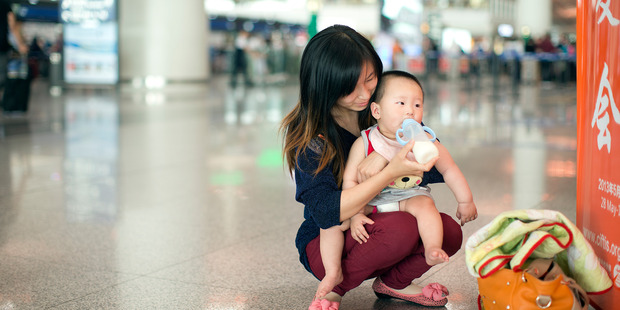 Fonterra remains confident about its push into China's branded infant formula market, despite controversy in the Chinese media this year over New Zealand-made baby milk.
The dairy co-op is planning to release its Anmum formula brand, which is already sold in Malaysia and Indonesia, in the Asian superpower during the latter part of this year.
Fonterra's head of New Zealand milk products, Gary Romano, said this year's dicyandiamide (DCD) scare, when traces of the nitrate inhibitor were found in New Zealand milk, had shown you could not take anything for granted in China.
"But from what we know at the moment we don't expect [the Chinese news coverage] to have any impact on our Anmum launch," he said.
China's state-run CCTV news channel took aim at New Zealand's lucrative infant formula industry in a series of critical stories broadcast last month that raised questions about manufacturing processes and claims some brands were making in their Chinese marketing.
Fonterra has been criticised for not entering the booming branded formula trade in China earlier, but Romano said the 2008 melamine disaster had been a real setback to the firm's plans for entering that market.
The dairy co-op had a joint venture with Sanlu, one of the Chinese firms implicated in the scandal that left at least six babies dead and thousands more sick after melamine, a toxic chemical, was illegally added to milk products, including infant formula.
"In China the reality is Sanlu didn't really help us," Romano said. "The simple reality is that after Sanlu we went back to basics."
Fonterra plans to first sell its infant formula in Beijing, Shanghai and Guangzhou and then expand sales to other parts of the country if the initial launch proves successful.
While it might not yet have its own brand of baby milk in China, the co-op supplies milk powder and ingredients to several of the world's leading infant formula manufacturers that sell product into the Chinese market.
New Zealand's infant formula exports rose from $74.2 million in 2001 to $361.7 million last year, according to the Ministry for Primary Industries.