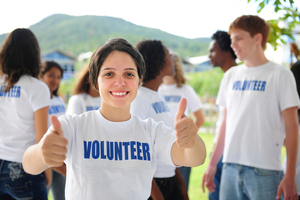 Businesses are being urged to encourage their staff to roll up their sleeves, and give back to their communities.
Massey University academic Louise Less says New Zealand lags behind countries like Britain and the US, in employer-supported volunteer programmes.
She's using National Volunteer Week to encourage companies to embrace the idea.
"Recognising that they can play a really key role in encouraging and helping their employees to volunteer.
"Policies like having a day's paid leave for example to volunteer."
Dr Lee says it's a growing trend, but it would be good to see more New Zealand firms getting involved.