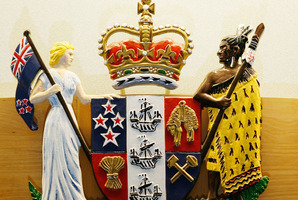 A Chinese exporter made secret payments to managers of a New Zealand dairy-processing company that ordered products from the foreign firm, according to court documents.
In early 2011 a Chinese company called Elit Global approached Sutton's warehousing manager Jin Weifeng about exporting opportunities.
Together with Sutton's purchasing manager Paul Normington, Weifeng arranged for Elit to provide a product called arachadonic acid to the Auckland firm, according to an agreed summary of facts in a Serious Fraud Office case.
Normington then used his position to get Elit's product tested and recommended Sutton approve it for purchase.
The summary of facts stated there was nothing flawed or dishonest about the testing process at Sutton and it was not alleged Elit's product was inferior to other suppliers.
Elit and the two men agreed that if the Chinese company was approved as a supplier of the acid then Weifeng and Normington would receive a commission for each order that Sutton placed, according to the court documents.
Neither Weifeng nor Normington informed Sutton about these commissions and received five payments from Elit, totalling around $90,000.
Normington made nine orders with Elit in 2011 on behalf of Sutton for product worth US$2,154,972 ($2.7 million) before the scheme was discovered and future orders cancelled.
This and other offending by the two Sutton employees led to charges by the SFO, which they both admitted last year.
Normington, 33, was sentenced in the Auckland District Court this week to 15 months' jail, while 28-year-old Weifeng received 5 months' home detention and was order to pay $25,000 by Judge Brooke Gibson.
Normington pleaded guilty to 16 charges and Weifeng to 11 charges of theft, dishonestly using a document and taking secret commission.
In addition, Normington admitted a single charge of accessing a computer system for a dishonest purpose.
The SFO, which brought the case against the men, said the pair combined to defraud Sutton.
In some of their offending, a fictitious company was invented and a doctored invoice for products sent to Sutton, which paid $14,400 to an account that belonged to an associate of Weifeng.
In another instance, Normington set up a company to sell and supply packaging products to Sutton.
Normington then created documents to make it appear that products had been delivered to Sutton and that payment was required.
Weifeng then signed packaging slips, indicating products were delivered when this never took place.
When sentencing the men, Judge Brooke Gibson said Sutton had been the victim of "sophisticated fraud which could have been commercially punishing had it not been detected when it was".