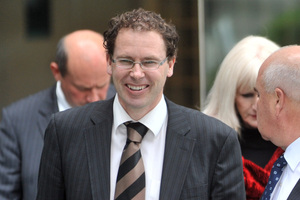 Radio New Zealand's new chief executive says he will fight to keep the public service broadcaster commercial free, while still trying to grow the organisation.
It was revealed yesterday that Paul Thompson, who is currently Fairfax New Zealand Group executive editor for Fairfax, would replace Peter Cavanagh, whose five-year term ends in December.
Cavanagh has clashed with the government over funding of RNZ and with the board which has sought to introduce advertising and sponsorship for Concert FM to raise money.
Speaking to Kim Hill on RNZ this morning, Thompson indicated he would maintain this position.
"I think any form of commercialisation of the stations or the content would be a bad thing," he said.
"My view is that Radio New Zealand and the way that it performs is a wonderful endorsement of the importance of public funding.
It really works for the organisation and we have to be able to defend it."
While he hoped the organisation might one day get more funding, he was sure it could still do a good job.
"I think we need to work together on a really strong plan around growth and relevance and how Radio New Zealand can play a stronger part in New Zealand life.
"And perhaps not just the traditional audiences that you've been very strong with but new opportunities as well, and then look for the funding and support that will allow us to do that. I think you need a growth story and that's what I'll be working hard on achieving."
Thompson said he would be paid about the same as he is in his current position, in which he oversees Fairfax's newspapers, magazines and websites including the Dominion Post, Cuisine and Stuff.
He is a former editor of the Press newspaper in Christchurch and the Nelson Mail.
- APNZ