Shortage of houses in Auckland creating imbalance between supply and demand and pushing prices up.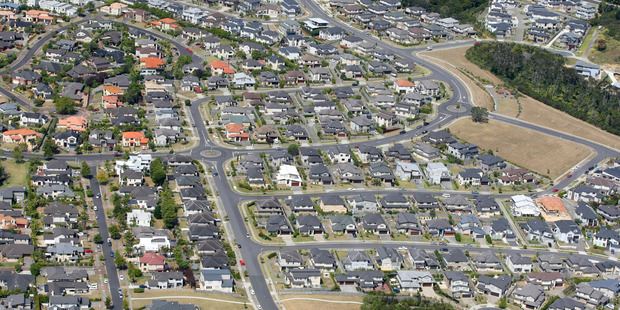 Nearly 40 per cent of properties sold in Auckland last month went by auction, Real Estate Institute figures show.
Of all dwellings sold in Auckland in May, 38.1 per cent went under the hammer - an increase of 10.5 per cent from the same month last year.
Nationally, 1567 dwellings sold by auction last month, representing 20.3 per cent of all sales and becoming the second-highest number of auction sales ever in a month.
Harcourts northern regional manager Josephine Kinsella said sellers were wising up on the benefits of auctions - higher prices with less fuss.
"It's a simple demand and supply equation at the moment. They have been educated and understand that in the market we are in, the prices that are being achieved are driving that demand and they are keen to cash in on that market.
"[Price] is the main driver for a lot of vendors at the moment, our job is to get the maximum price out of the market for them so we would be doing them an injustice if we didn't advise them of the benefits in the current market."
Sales by auctions had shorter and more thorough marketing campaigns that limited "stress periods" for vendors, she said.
"If you have a family with children, it's more enjoyable to know that within three weeks your property is going to be sold and not have those interruptions of being on the market for a lengthy period of time."
House prices in the region also continued to rise and experts were citing a lack of supply in Auckland's choked housing market for pushing prices up.
REINZ chief executive Helen O'Sullivan said Aucklanders holding on to property was having a huge impact on prices in the city, which reached a new record median - the middle figure in the price range rather than the average - of $565,000 last month.
Christchurch was suffering the same fate and the two regions accounted for 82 per cent of the $23,000 increase in the national medians from May 2012 to last month.
"There are too few houses coming to market in the Auckland region, creating an imbalance between supply and demand and driving up house prices at both the regional and national level," Ms O'Sullivan said.
Auckland prices were up 20 per cent from the start of 2011 yet new listings were rising at just over 3 per cent annually.
Outside of Christchurch and Auckland, price gains were modest.
Harcourts chief executive Hayden Duncan and Mrs Kinsella also cited high demand and lack of supply in Auckland and said more people were listing with more than one agent.
"There has been a 23 per cent drop in the number of new exclusive listings compared to the same time last year, indicating there is a hesitancy to sell and risk buying again in the heated market. Property on hand has also dropped by 16.7 per cent," they said.
ASB economist Jane Turner said Auckland and Christchurch's house price inflation indicated it was becoming increasingly appropriate for the Reserve Bank to lift the official cash rate to ease demand.
"Higher interest rates would provide some offset to stronger income growth and increased household confidence."