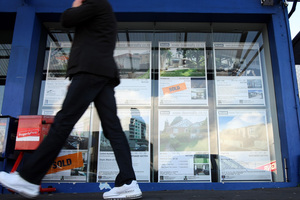 GE Capital's exit from New Zealand home mortgage lending incurred a final one-off charge of $138 million, taking the company's net profit down to $7 million in 2012 from $134 million a year earlier.
GE Capital, New Zealand's fifth biggest lender, said its core earnings - excluding the one-off charge - eased to $145 million in 2012 from $149 million in the previous year - with the slight decline reflecting the impact of discontinued businesses.
The company sold about $1 billion of New Zealand mortgages to Pepper Australia in 2011, as part of a package of A$5 billion of Australian and New Zealand mortgages, in line with GE's worldwide policy of exiting marginal businesses.
The company's operating income fell by 5 per cent to $390 million.
Kerry Conway, managing director of GE Capital for Australia and New Zealand, said it "took some time" to work through the mortgage lending transaction completely but that the one-off adjustment of $138 million would complete the entries for the sale to Net lending assets were up 2 per cent at $2.4 billion.
Consumer lending was up 7 per cent, reflecting the success of Gem Visa, which went from 80,000 account holders in 2011 to over 100,000 last year.
Gem Visa offers interest free promotions of six months on Visa purchases over $250.
Lending by the company's commercial arm - which targets forestry, transportation and construction - was up 6 per cent.
Conway said deleveraging - by both consumers and businesses - was again a feature "although we we are starting to see that plateau a bit now".
GE Capital this year entered a joint venture with supermarket company Progressive Enterprises to launch a new credit card.
In New Zealand, the company is one of the largest lenders to the middle market sector and has funding relationships with many brands including Harvey Norman, Noel Leeming Group, Mitre 10 and BBQ Factory.
It also an alliance with state-owned KiwiBank.
- APNZ