Boat sale proceeds ended up in account accessed by ex-rich-lister - court told.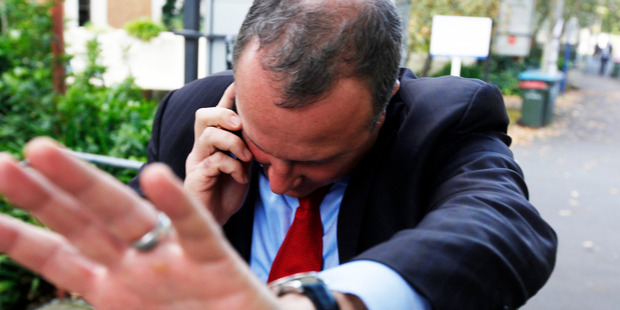 Almost $650,000 from the sale of a boat that Jamie Peters had personally used ended up in a bank account which the ex-rich-lister accessed during his bankruptcy, the High Court at Auckland heard yesterday.
Peters, once a high-flying property developer who was declared bankrupt in October 2009, has accepted he didn't disclose the use of this bank account to the Official Assignee (OA).
The former developer, now in his 40s, is having his financial affairs probed in the High Court this week, where the OA is pushing for him to stay bankrupt for a further three years.
The account in question was held in the name of Brenda Dixon, a close friend of Peters. The bankrupt used an eftpos card connected to the account and between November 2009 and March 2011 spent more than $80,000 from it.
Over the period when the $80,000 was spent, Peters shopped at Nosh Gourmet Food Market and Matakana Liquor and said "all he was doing was surviving".
"Quite frankly we barely survived on that [amount]," Peters said.
While the bank account was in Dixon's name, Peters told the court this week that money was put into the account by another of his friends, Michael Skates.
According to Companies Office records, Skates took over the directorship of a number of companies from Peters around the time of his bankruptcy.
Peters said in the witness box yesterday that Skates had spent about $34,000 on a Chrysler which the former property developer had used "for a period of time".
Peters has also said that Skates funded an overseas trip in 2010 for the bankrupt and his wife and was behind a payment of more than $50,000 which was used to clear arrears on mortgages for two properties - one of which the former developer lived in and another where his parents lived.
Skates also gifted almost $30,000 to Peters, the court heard yesterday. In discussing some transactions from Skates, OA lawyer Gareth Neil put it to Peters that there was a "wider arrangement with respect of payment of money" to the bankrupt.
"I suggest that whatever label you put upon these payments they're ultimately just the return of beneficially held property to you. What do you say to that?" Neil asked.
Peters simply replied "No".
Neil also said yesterday that $643,000 - some of the proceeds from the sale of a boat Peters had personal use of - had ended up in Dixon's account.
Neil said the boat was sold and funds were remitted to Starline Treasury JP, a company now directed by Skates and once directed by Peters.
The funds then worked their way into a Skates account, were put through another company account and ultimately into Dixon's account.
Neil asked the bankrupt whether the simple reality was that Peters considered the $643,000 to be his money and that Skates saw to it that the funds were returned to him.
Once again, Peters replied with a single: "No".
The proceedings continue today.