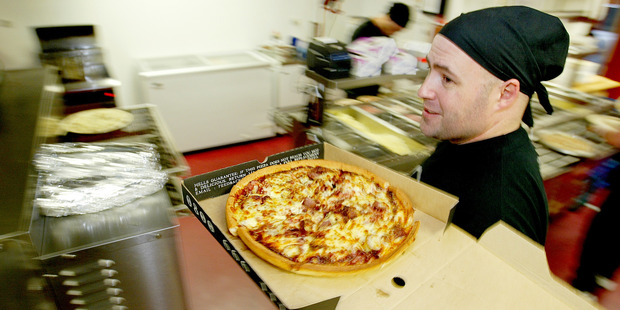 Takeaway outlets, cafés and restaurants have benefited most from an increase in New Zealanders' debit and credit card spending, according to figures out today.
Paymark, which processes about 75 per cent of all electronic transactions in the country, said total spending, excluding fuel, increased by a modest 0.1 per cent from April to May.
Annual spending growth was more impressive at 5.1 per cent, according to Paymark.
The strongest annual growth was recorded amongst food takeaway outlets, which saw an 11.8 per cent lift, and cafés and restaurants, up 11.3 per cent.
Accommodation providers such as hotels and motels also experienced strong annual growth of 8.9 per cent, the fastest since May 2008.
Paul Whiston, Paymark head of sales and marketing, said many of the country's resort regions had a boost from the long Queen's Birthday weekend last month.
Spending over the three days was up 14.5 per cent in Bay of Plenty, 8.1 per cent in Wairarapa, and 10.3 per cent in Marlborough, compared to the same three-days from the previous week.
"As many Kiwis look to take advantage of the long-weekend, spending growth tends to spread from a number of the main centres to some of the more typical holiday destinations," Whiston said.
"This is perhaps an indication that Kiwi's were enjoying their last break before the colder months set in."
But while there was a pickup in spending in the resort regions, other regions suffered over the weekend because of a lack of usual commercial activity on the Monday.
Spending in the larger group of regions was down 5.5 per cent compared to the previous week.
Hardware stores, which have recorded strong growth over the past year, again saw 10.7 per cent annual growth in May. Paymark said this was tempered by the fact that the growth rate was not accelerating any more.
In the regions, annual growth was strongest in Marlborough, Canterbury and Hawke's Bay, up 9.2 per cent, 8.1 per cent and 6.4 per cent respectively.
Spending on the West Coast fell 0.3 per cent and increased by only 1.2 per cent in Wanganui and 1.4 per cent in and Taranaki/Taupo .
Paymark said the total number of card transactions made through its network last month was up 5.8 per cent on a year ago.
Credit card usage increased at a rate of 10.4 per cent, more than double the rate seen in debit card usage, at 4.5 per cent.
Last month, Paymark released data showing spending over the first four months of the year had evened out at 3.9 per cent higher than the same period last year.
Excluding fuel, spending from March to April increased a seasonally adjusted 2.1 per cent.