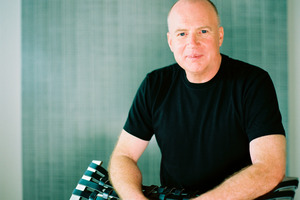 Advertising veteran and global chief executive of Saatchi & Saatchi Kevin Roberts has been made Companion of the New Zealand Order of Merit.
The 63-year-old, a director of Lion Nathan in the 1990s and more recently of Telecom, was today recognised for his services to business and the community.
Born in England, Roberts moved to New Zealand in 1989 in what he calls "the most provocative act" of his life.
Tales of his corporate stunts came with him.
When he was an executive at Pepsi Cola in Canada more than two decades ago, he shot up a Coke vending machine with a gun when the company passed its rival in the market.
In 1997, he was appointed as the global boss of advertising agency Saatchi & Saatchi, where he remains.
The New York headquartered company employs more than 6000 people, spread across more than 70 countries.
Roberts has written numerous business books and is a well regarded public speaker. He holds honorary doctorates from the University of Waikato and the International University of Geneva and is an honorary professor at the University of Auckland.
A former board member of Team New Zealand, New Zealand Soccer and New Zealand Rugby Football Union, Roberts is now the chairman of USA Rugby, the organisation that oversees the sport in the United States.