High-profile Kiwi entrepreneur competing against business leaders from 47 countries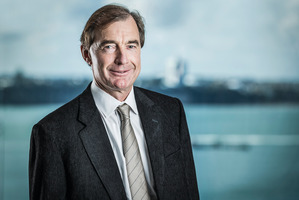 Sky TV founder Craig Heatley - who is recognised in today's Queen's Birthday Honours list for services to business - is about to touch down in Monaco to represent New Zealand at the Olympic Games for entrepreneurs.
Heatley will compete against top business leaders from 47 countries at the Ernst & Young World Entrepreneur of the Year awards, being held in Monte Carlo from Wednesday to Sunday.
The high-profile entrepreneur, rich lister, aviator and competitive amateur golfer won his spot at the prestigious event after beating a field of 16 finalists in the New Zealand competition last October.
Speaking from the US, Heatley said he was feeling relaxed about the competition and had no great expectations of coming away as winner.
"I've read the bios from some of the other nominees from around the world and they're pretty impressive," he said.
"So, I'm going to go and do my best but I can only do what I can do."
The Ernst & Young Entrepreneur of the Year Awards are held annually in more than 140 cities and about 50 countries worldwide.
Each of the overall country winners then gather in Monaco to compete for the global award.
Nominees are reviewed by an independent judging panel of several distinguished business leaders and previous award recipients.
Last year's winner was James Mwangi, chief executive of Kenya's Equity Bank.
Heatley has built an impressive track record over the past three decades for building up significant businesses from scratch.
His first real venture, at the age of 22, was a mini-golf course in Taupo which later grew into the $600 million Rainbow Corporation, employing 7000 people when it merged with Brierley Investments in the late 1980s. Heatley went on to co-found Sky TV in 1987, which now employs more than 1000 people and has a market capitalisation of $2 billion.
At the age of 31, he became the youngest ever NBR Rich Lister and now has an estimated net worth of between $220 and $300 million.
The 57-year old, who spends about two-thirds of his time in New Zealand, has been made a Companion of the New Zealand Order of Merit.
The letter came completely out of the blue, he said.
"I was away when it arrived so I had it read to me. I was very delighted and humbled."
Heatley said his main business focus right now is launching a New York-based global sports and entertainment business.
He could give few details of the venture but said it "potentially has worldwide significance".
"I'm involved with something which I'm very positive and excited about and we'll see where it goes."
Two of his other great loves are flying planes and playing golf.
"I've been fortunate in my life to have time to do both of those things."
Heatley has a long association with Augusta National Golf Club, one of the world's most prestigious golfing organisations, and is a trustee of the Michael Campbell Foundation.
He has held his pilot's licence for more than 30 years. "It's more than a hobby, it's something I take very seriously. You can't take flying internationally as a hobby."
Heatley lives in a $13.7 million beachfront mansion in Takapuna and has four children. "I'd give all my material possessions away if I could just spend 10 more minutes with my kids," he said.
The winner of the entrepreneur award will be announced this Saturday evening.