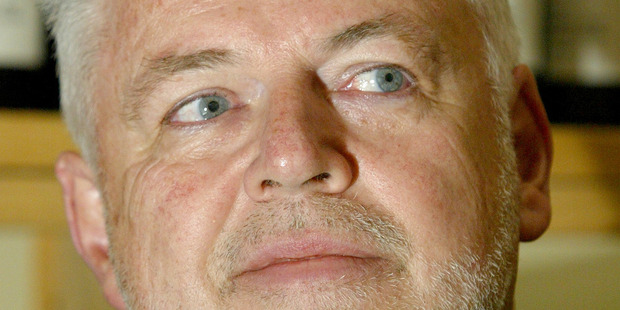 A director of a failed finance company who is accused of misleading investors says he cannot afford a lawyer and will probably have to represent himself at trial after a High Court judge refused to delay his case.
Dominion Finance and North South Finance director Paul Forsyth, with Richard Bettle and Vance Arkinstall, faces seven Securities Act charges for allegedly signing offer documents that contained untrue statements.
The case against the men is being brought by the Financial Markets Authority - six directors were originally facing charges but one has died and two others pleaded guilty.
The trial is due to begin next month but Forsyth applied to the High Court last week to have his case put off because he cannot afford a lawyer.
Forsyth, a chartered accountant, earns a gross annual income of $140,000, well above the threshold where someone can get legal aid.
However, the court was told he could not afford to pay defence lawyers for this trial, who could cost between $500,000 and $1 million.
Although Forsyth found lawyers who would represent him for a retainer of $150,000, he has been unable to raise that amount.
The only real prospect of Forsyth paying for full representation at trial would be if insurance company QBE provided cover for his defence costs, the court was told.
The Dominion directors had an insurance policy with QBE and Bettle and Arkinstall have launched proceedings against the insurer to get a payout for defence costs
Forsyth has applied to become a plaintiff in the QBE proceedings, which are awaiting the outcome of separate Supreme Court litigation.
Forsyth, who was represented in court last week by lawyer Marc Corlett, pushed to have his trial adjourned until the insurance issue was resolved. There is no chance of a resolution before next month and Corlett raised the question of whether Forsyth's right to a fair trial would be compromised if he had to represent himself.
In her decision released yesterday afternoon, Justice Sarah Katz declined the application for adjournment.
While his trial would be a "relatively complex case for many non-lawyers" the judge said Forsyth's background, skills and experience meant he would be "better qualified than most to deal with the factual issues likely to arise". But the situation was "far from ideal", Justice Katz said.
"I am not prepared to conclude that there is no reasonable prospect of Mr Forsyth having a fair trial if he is not legally represented. In my view there are good prospects in this case that the trial will be able to be conducted in a way that is fair to Mr Forsyth, despite his lack of representation."
The judge said an amicus curiae - a person who assists the court - would be appointed to help Forsyth and the trial would be put back a week until June 24 to give him extra time to prepare.


Dominion Finance and North South Finance
• Dominion Finance Group and North South Finance were sister companies and operating subsidiaries of the NZX-listed Dominion Finance Holdings.
• Both offered property and commercial loans.
• North South went into receivership in July 2010 owing $31 million to 3900 debenture holders, expected to get back 65c to 70c in the dollar.
• DFG went into receivership in September 2008 owing $176.9 million to about 6000 investors, who receivers estimate will recover 10c to 25c in the dollar.