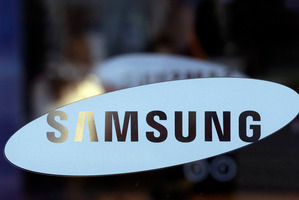 Two companies that designed and installed custom aircraft interiors were back in the High Court yesterday in a dispute involving the "VIP" fitout of a Boeing business jet owned by technology giant Samsung.
The now shut-down Aerospace Developments is in a stoush with Air New Zealand subsidiary Altitude Aerospace Interiors over work done on two jets.
Aerospace is claiming the two companies had a relationship in the nature of a joint venture where it would support Altitude getting contracts in return for receiving work if the tenders were won.
But Aerospace director Marty Verry said the company was "shut out" of two projects by Altitude and because of this it had to wind up its operations.
One project was a complete "VIP fitout" of a Boeing business jet owned by Samsung Electronics, Verry said.
This plane touched down in New Zealand last September, and its VIP fitout at Altitude was expected to take up to a year.
Boeing business jet fitouts can cost up to $34 million.
Altitude's general manager, Michael Pervan, would not comment yesterday when asked if the court case had disrupted the fitout.
Verry said the other project at the heart of the dispute involved work done on a plane owned by Orient Global, the investment business started by New Zealand-born billionaire Richard Chandler.
According to an earlier decision on a preliminary hearing in this case, the Samsung fitout "was by far the bigger and more lucrative of the two projects".
In that same decision from October last year, Justice Christopher Allan said Aerospace's "contention it was entitled to damages for loss of earnings arising out of the Samsung project" was at the core of the claim.
The parties disagree over how much this amounted to.
Altitude put the amount at "no more than $150,000" while Aerospace said it would be "several times greater than that", Justice Allan said.
In his judgment, Justice Allan ordered Aerospace to pay security for costs of $20,000.
Yesterday, lawyers for both sides appeared in the High Court at Auckland where Aerospace applied to have that order rescinded.
This application was opposed by Altitude, which applied for further security.
Justice Allan reserved his decision. The main part of the proceedings is due to be heard in November this year.