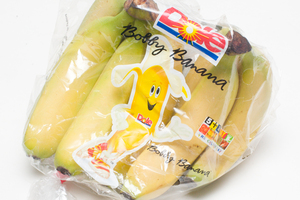 New Zealanders are being urged to be wary of buying Dole bananas after the release of a new report claiming the company's treatment of plantation workers is unethical.
Commissioned by the New Zealand arm of Oxfam, the report found the world's largest fruit importer employs underage workers in its Philippines plantations, pays less than the minimum wage and forces them to work up to 12 hours a day.
Dole NZ controversially labels its bananas as the "ethical choice" - something Oxfam is calling for it to urgently stop doing, saying the claim is unsupported.
"The findings of the Philippines report raise serious questions about Dole's claim to support ethical choices. Consumers need real information about the way in which bananas are produced, not unsupported claims," said Barry Coates, executive director of Oxfam NZ.
Dole NZ said it was still investigating the findings.
In August, the Commerce Commission warned Dole its "ethical choice" campaign could breach the Fair Trading Act. However, two months later, Dole lodged a trademark application for the label.
Mr Coates urged shoppers to seek credible independent verification when buying bananas.
They had a "powerful choice and voice" when they decided which bananas to put in their trolley.
Oxfam NZ said it wanted to know whether Dole bananas really were ethical so commissioned the report.
New Zealanders spend $142 million on bananas a year.
- additional reporting: Morgan Tait