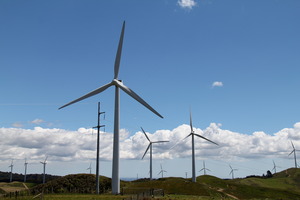 The Meridian Energy partial privatisation is so large it may have to be split in two for the government to meet its commitment that the company will be between 85 percent and 90 percent New Zealand-owned when it lists, Prime Minister John Key says.
The comments come as the share price for MightyRiverPower sank to a new low of $2.37, 13 cents under its $2.50 a share listing price barely two weeks ago.
Even though only a minority 49 percent stake in the company will be offered for sale, Meridian's total value at around $5.3 billion would make it the largest company on the NZX and local retail investors could struggle to take up their full entitlement if the sale was staged in a single offering later this year.
The Cabinet had yet to take a view on the issue, but Key said the government "reserves the right to do that float in chunks.''
"You wouldn't have to float 49 percent in one day.''
Market analysts are already speculating on whether the government will have to offer a better loyalty scheme than the one-for-25 offer which accompanied MRP shares issued to so-called "Mum and Dad investors'' who hold their initial allocation of shares for at least two years after listing.
"With the Meridian offer being 50 percent larger than the MRP offer, the government will have to attract 170,000 retail investors to avoid selling a greater portion to domestic institutions and offshore investors,'' Milford Asset Management senior analyst William Curtayne wrote in a blog on May 17.
"Other options include making the pricing of the IPO more attractive or selling Meridian in two tranches three to six months apart,'' said Curtayne, who said ``the performance of MRP over the next few months is likely to determine how the Meridian offer will be structured.''
Key said at his post-Cabinet press conference today that the government was not concerned at this stage about a lacklustre MRP share price performance affecting appetite for Meridian shares and noted the Australian government had floated Telstra in several tranches to ensure sizable domestic shareholder uptake.
Asked whether the government might change its mind about the proportion of local ownership, which includes the 51 percent controlling stake the government would continue to own, Key said it was an election commitment.
"We have to get the 85 percent.''
The commitment meant that around one-third of the shares on offer to the public had to be bought by New Zealand investors, which can include institutional investment funds, such as the New Zealand Superannuation Fund, Accident Compensation Corp and KiwiSaver providers.