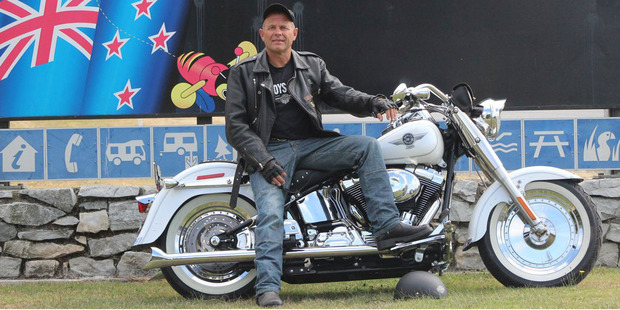 Some of New Zealand's most inspiring leaders and thinkers are being lined up to take to the stage in Auckland for a local version of global speaking movement TEDx.
Auckland will host its fourth TEDx event this August and organisers today announced the first three people who will be speaking at the event.
Those speakers are award-winning author and chef Robert Oliver, mayor of Otorohanga Dale Williams, and entrepreneur and founder of the Hika language programs Sophie Tamati.
TEDx events are held in about 1200 cities worldwide and are a spin-off of the annual TED Conference, which started in California 25 years ago.
TED is founded on the catchphrase 'Ideas Worth Spreading' and past speakers include Bill Gates, Al Gore, Jane Goodall and Sir Richard Branson.
Organiser Elliott Blade said TEDxAuckland 2013 would bring together some of the country's most interesting minds for a full day of talks, discussions and learning.
"This year's TEDxAuckland will present a diverse mix of familiar and emerging Kiwi thinkers who are sure to ignite some great action and conversation.
"New Zealand is a country founded upon ingenuity, innovation and courage, and it's time that we celebrate our many talents," Blade said.
Blade said he was looking to build on the momentum of last's year sold-out event and further strengthen the relationship between New Zealanders and the TEDx platform.
Robert Oliver is a top chef and author of Me'a Kai: The Food and Flavours of the South Pacific, which he wrote written in an effort to connect the Pacific's agricultural and tourism sectors.
As mayor of Otorohanga, Dale Williams has maintained zero registered unemployment of people under age 25 in the town since November 2006. Williams has introduced an apprentice support scheme and 10 other youth initiatives.
Sophie Tamati is a senior lecturer at the University of Auckland who last year launched the Hika programs - iPhone and iPad apps designed to help students and teachers learn te reo Maori. The apps translate words and phrases.
A complete speaker line up will be announced in July.
Tickets will be available for purchase from June 4 from The Edge for $70-90 + booking fee.