Bank has gained market share since dropping National brand, says CEO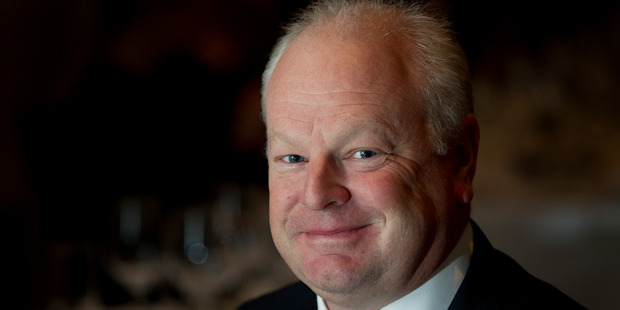 David Hisco is not one for talking much about himself. Scan the internet and you will find scant personal details about the man who has headed up New Zealand's largest bank for the past 2 years.
But eight months after announcing one of the biggest shake-ups in New Zealand's banking history, the ANZ boss is happy to sit down and have a chat.
"My view is get the work done and then talk about it," he says.
When Hisco revealed in September last year that the ANZ would finally drop the National Bank brand - nearly 10 years after buying it from British bank Lloyds TSB - his rivals leaped at the opportunity to steal customers away.
But Hisco claims the bank has gained market share and, for the first time since the ANZ bought National, is making inroads into its competitors.
Hisco, whose career has spanned more than 30 years with the bank, says the key was getting its frontline staff on board and telling as many of its major customers as possible ahead of the official announcement.
"By the time it hit the press most of our large customers had already been spoken to."
Hisco admits in the early flurry the bank lost around 2000 accounts - but says they were mainly small accounts with people who did not have strong relationships with the bank.
Hisco says he wasn't given the ultimatum to scrap the National Bank brand when he started the job in October 2010, but was well aware the licence for the brand was expiring.
"A lot of the ground work still had to be put in. In the end the recommendation was made by myself and my team - a team which included people from National - we all agreed it was time and right."
Hisco says after the decision was made it was a relief to many staff.
"In a certain way they felt they had been freed up."
The perceived closure of the National Bank had been hanging over the business since it was acquired 10 years earlier.
There were fears of branch closures and major staff cuts. But instead Hisco says National bank staff have ended up with new branches and new uniforms.
"It is a relief for them. It's a happy ending for a long story - where really it was a source of frustration for them."
But it has not been without its challenges.
Merging the two banks' core technology systems was a big hurdle.
"Brand I can do, but technology - you require specialists."
As well as the two main systems there were also 400 peripheral systems. Now the bank has one core system and 270 peripherals.
They had four dress rehearsals for the switchover to the new system and numerous hours of testing.
"It was like landing on the moon ... it was almost unbelievable."
The brand change was also difficult. "A lot of people didn't want to listen."
Hisco admits working to change the emotional side was difficult.
"If we didn't have the front line with us, we would never have made it."
Hisco's assessment of the brand change so far is that the bank is "off to a good start".
"If we had bungled it we would have lost customers. A lot of bank mergers lose at the start."
Outsiders have pointed out that it may take five years for any fall-out from the change to become clear and Hisco admits that it is a long game.
But he says in the present low growth environment, banks need to have a low cost base.
"You can't have that with two systems, two brands. In a market like this you need to be very careful about where you spend your money as a bank."
Hisco says since ANZ acquired National it had been losing loan market share.
"We believe by doing this we will stabilise and grow and since doing this we have. Our market share has gone up."
But Hisco isn't patting himself on the back or preparing to go back to Australia now the brand and technology revamp is done.
"I feel like I have just started, actually. In my view the starting line was six months ago. People who know me know I'm very passionate about New Zealand. As long as I'm welcome, I'm happy to stay."
Hisco is now focused on getting the bank's shopfront sorted out.
This month he opened the bank's first regional centre in Tauranga in the first of a regional revamp expected to be completed by the end of next year.
The business is also going through ongoing simplification. There used to be 320 products across the two brands; now there are fewer than 100.
There have also been staff cuts. Earlier this year some back office jobs were sent to Bangalore in India and since 2010 about 500 staff have been shaved from the company which now has around 8500 employees.
Hisco is certainly no stranger to challenges.
His first week in the ANZ top job was the week after the major September 2010 Christchurch earthquake.
He hit the ground running and spent his first day in Christchurch.
"That is the fun part of being a CEO. You don't know what you will walk into tomorrow. The challenge is, how do you deal with it?"
Hisco says while it was a terrible time for many people, it enabled him to plug into his new role very quickly.
"I saw people from 10 years earlier which was good for them because they saw a familiar face and good for me because I could talk to them as David, not as the CEO of the ANZ."
Hisco says the New Zealand role is not just about another rung on the ladder for him.
"I have always wanted to come to New Zealand and do this job."
It's his second stint here. He was in New Zealand from 1998 to 2000 when he headed up ANZ subsidiary UDC. "My wife and I love it."
Originally from South Australia, Hisco says being in New Zealand has converted him to being a rugby union fan and he even supported the All Blacks during the 2011 Rugby World Cup.
The top job is a long way from his humble start at the bank where his first role involved sweeping the car park for his local branch in Edwardstown, near Adelaide.
While working there he and a mate used to write radio jingles part-time for the local station and made more money on the jingles than his fulltime bank wage.
He played the guitar for the jingles and is still known to pull it out at the staff Christmas do.
Before working for the ANZ he had stacked shelves at discount department store Target and delivered newspapers - it wasn't until after he joined the bank that Hisco undertook any tertiary education.
Hisco says he got into the bank through a job collecting money from the newspaper sales.
"Some kids would take the money and it was all upside down. Mine was organised and it always balanced."
The owner of the newspaper also ran the Alice Springs branch of the ANZ and he suggested Hisco apply for a job there.
David Hisco
• Chief executive ANZ New Zealand.
• Age: 49
• From South Australia.
• Has been with the bank more than 30 years.
• Bachelor of Business and MBA.
• Married with two teenage children.
• Likes fishing, golf and playing the guitar.