Net profit jumps 20 per cent to $77.1m as firm ramps up production at Mexico facility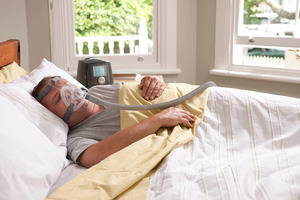 The contrasting fortunes of two of New Zealand's biggest technology manufacturers were highlighted when they both reported full-year results yesterday.
Medical device manufacturer Fisher & Paykel Healthcare posted record annual net profit and revenue, while Rakon - which makes frequency control devices used in a range of applications including navigation devices and telecommunications infrastructure - reported a full-year net loss of $32.8 million.
Rakon wrote down the goodwill value of some operations and had come under intense pricing pressure, partly as a result of its Japanese competitors benefiting from a weakened yen, in its smart wireless device segment.
Just two years ago F&P Healthcare was facing falling profits as the company, which derives roughly 50 per cent of its operating revenue in US dollars, came under pressure from the high New Zealand dollar.
The East Tamaki-based firm reported a 20 per cent rise in full-year net profit to $77.1 million, while revenue for the year climbed 8 per cent to $556.3 million.
F&P Healthcare, whose products include respiratory humidifiers used in hospital intensive care units and devices used by sufferers of obstructive sleep apnoea, has been benefiting from new products such as its Icon+ flow generator range, which have been giving the business increased pricing power.
The company, which spent $45.7 million, or 8.2 per cent of operating revenue, on research and development in the year to March, has also been ramping up production at its manufacturing facility in Tijuana, Mexico.
"F&P Healthcare has got a very good mix of products now, which is something they've been working on over the last year or two," said Mark Lister, head of private wealth research at Craigs Investment Partners. "It's a really good result."
Chief executive Mike Daniell said the company's underlying revenue growth was expected to remain robust and net profit for the current full-year should be in the range of $85 million to $90 million, which was well ahead of analysts' expectations. Shares in the firm, which have gained more than 30 per cent this year, rose 17c to $3.20 last night.
It was a very different story for Rakon, however, with its shares closing down 4c, or 16 per cent, to 21c after the firm reported its annual result.
The Mt Wellington-based company said an impairment charge of $17.3 million had been recorded against the goodwill value of its China-Timemaker and New Zealand "cash generating units" because the recent pricing pressure in its smart wireless segment meant prior valuations could no longer be supported.
Revenue dropped to $176.2 million in the 12 months to March 31 from $178.2 million a year earlier.
In July the company will reveal the details of a plan aimed at reducing debt from the $40 million it is expected to reach later this year to $13.5 million by March 2014.
Rakon said its smart wireless segment was expected to become more profitable as volumes grew, while the firm was also poised to capture more market share in telco infrastructure.