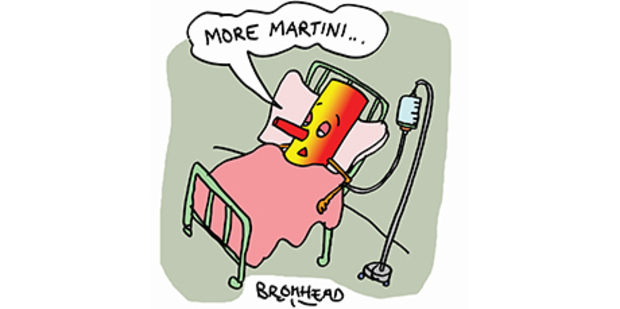 When the caregiver came back from the hospice and told me, sadly, that a close relative had aged overnight and now looked 80 instead of 60, I stayed tactfully silent. After all, I'm turning 80 next week.
The question is, will I also suddenly start looking like an octogenarian to the caregiver?
More worrying, will I also lose my mental age, frozen (according to some disgruntled ex-girlfriends) somewhere in adolescence?
Oddly, I've had little contact with terminal illness within the family - thanks to the Germans wiping out most of my blood relatives in World War II.
So the world of palliative care and hospices is a new experience, and because of my advancing years I thought I'd better pay better attention to the procedures for the day when it might be my turn to go on a morphine binge.
I've always taken the Woody Allen approach to death: "While the process is inevitable, I just don't want to be there when it happens."
I always presumed that a "palliative ward" was a euphemism for "terminal ward" - the term "palliative" being from the Latin palliare, to cloak - when you're beyond recovery.
The curious thing I learned about palliative care is that patients tend to die when left alone, but seldom do so when surrounded by family or loved ones.
"It's very strange," said a ward doctor, "but often friends just pop out for a cup of tea and come back to find it's all over."
The dark thought crosses my mind that this presents an opportunity for the professionals to open up the morphine tap and speed the termination process, but only a cynical old newspaper hack would possibly have such outrageous thoughts.
The other quirk is that the hospice stay tends to be limited to three days, suggesting there should be a notice in the foyer saying, "No lingerers please".
When the caregiver asked me if I would be comfortable undergoing the same experience, I assured her that yes, I'm happy about such terminal care, providing I can choose the location. My only dilemma is making up my mind between the Savoy Hotel in London and the Halekulani in Honolulu.
I'll probably choose the latter, because when it's time to croak, I'd rather it was their perfectly made dry martinis being pumped into my veins instead of hospital morphine.