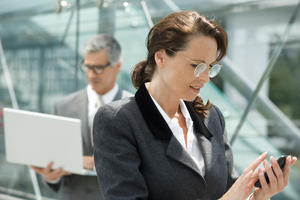 Auckland IT professionals are more likely to head overseas for a more lucrative job offer than their Wellington counterparts, a survey suggests.
The Wellington Market Insight report, by recruitment firm Absolute IT, said workers in the capital were 10 per cent less likely than those in New Zealand's biggest city to leave the country for another job.
The research suggests higher pay in Wellington is helping to retain talent.
IT workers in Wellington are offered base salaries worth, on average, $5000 to $10,000 more than those in other areas, the report says.
But Absolute IT director Grant Burley said it was not just pay that was helping to stop Wellington IT workers from jumping on a plane.
"Wellington ICT professionals are part of a well-networked community where culture and team fit are highly valued, ideals which are reflected in how happy Wellington ICT professionals are at work," Burley said.
Some of the country's biggest and fastest-growing technology firms have their headquarters in the capital, including cloud-based accounting software company Xero, IT services provider Fronde and online auction website Trade Me.
The report said that when looking for work, Wellington IT professionals were most interested in remuneration, but this was closely followed by how challenging a role would be and career development opportunities.
Just over 70 per cent of Wellington private sector IT employers are planning to take on new staff this year, while 69 per cent of public sector employers are planning to recruit IT workers this year, according to the report.
Burley said the IT market was "bustling" in the city.
"We're seeing a consistent demand for skilled ICT professionals, with notable increases in calls for contractors."
The report was based on a survey that canvassed 240 employers and 1400 IT professionals in Wellington as well as research in other centres.