Government likely to need bigger inducement to pull in mum and dad shareholders.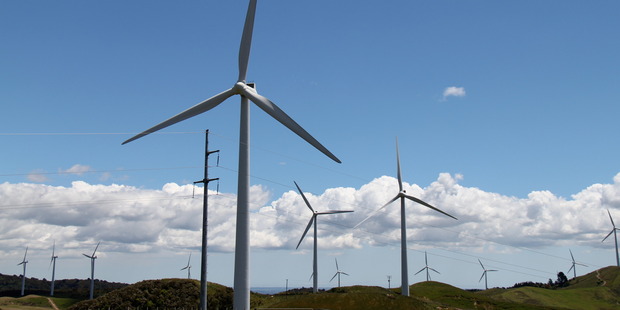 The Government will have to bump up the sweeteners to get enough mum and dad investors to buy into Meridian Energy to keep up its promised target of 85 per cent local ownership, an analyst says.
Treasury officials met local investment bankers yesterday and are expected to decide within the week on who will be the joint lead managers for Meridian.
Six groups are expected to bid for the deal with the contract to sell up to 49 per cent of the $6.58 billion company potentially worth more than $20 million in fees. The three joint lead managers for Mighty River Power earned up to $12.9 million in total for its partial sell-down including a bonus which is worth up to $4 million if the company meets certain targets. Fees for the brokers and banks involved were on top of that.
The Government has promised at least 85 per cent of Meridian will stay in local ownership but William Curtayne, senior analyst at Milford Asset Management, said it would require at least 170,000 retail investors to buy Meridian shares to match Mighty River's retail ownership.
Curtayne said one way to increase interest would be a boost to the bonus scheme. "A one for 10 would really get people excited."
Mighty River's bonus scheme was one share for every 25 up to a maximum of 200 bonus shares if people held onto the shares for at least two years.
The scheme received a lukewarm response from the investment community with many saying it was not enough to entice people to buy.
Curtayne said another option was to split the share offer for Meridian in two and sell off the chunks separately with a three-month break in between. But he said this would add more costs and create an overhang on the share price as investors anticipated the second round.
Market commentators have pointed to the success of Mighty River's shares as a driver for attracting retail investors to Meridian.
But that may be a challenging prospect if yesterday's share performance was anything to go by. Mighty River shares dipped to $2.48 in late afternoon trading, falling below the $2.50 issue price. They closed on $2.49.
Brokers said it was not unusual for a stock to dip below its issue price in the initial phases.
But others suggested filling the retail demand for Meridian would not be that hard.
One source said some high net worth investors had not participated in the Mighty River offer because they believed they would not get enough stock to "make it worth it".
Analysts will be closely watching Meridian's full-year result, due in mid-August, for an indication on the performance and value of the company, which is widely expected to float in October.