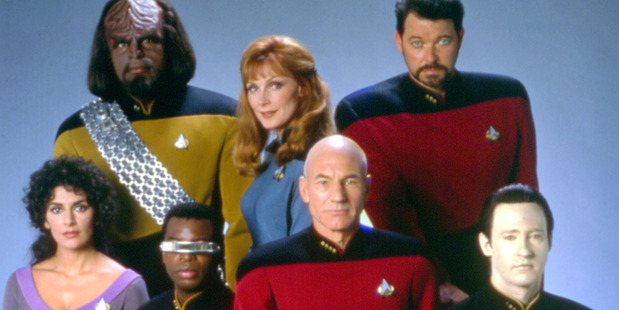 Like death and taxes, nothing is more reliable than regular increases in the cost of subscribing to pay television.
Increases tend to be relatively small - a basic Sky subscription increases just 80c on June 1 to $46.92, with the movie and sports tiers rising by small change.
And Sky adds channels each year to the basic package to keep down subscriber churn.
The latest example is the Jones channel, offering a hodge-podge of programmes from the archives marketed into a nostalgia channel.
But increasingly consumers overseas are demanding to see new programming on demand and want to watch a whole series at a time, and they are prepared to pay for the privilege.
It's just an alternative to the huge swathe of unwanted content they get with traditional pay TV plans.
Sky's price rises often draw more scowls than much bigger price hikes in other utilities, partly because there is no alternative.
Increasingly New Zealanders begrudge the competition in pay television and that they are missing out on developments overseas.
Sky insists its charges are comparable to pay TV operators in other markets, based on figures collated by the Economist magazine.
To avoid fluctuations from currency moves and wage levels, the study compares prices on the number of Big Mac hamburgers you can buy with a monthly subscription in four countries.
For the 2011-2012 year, Sky TV charged the equivalent of 25 Big Macs for each month, compared to 21 for Direct TV in the United States, 24 for BSkyB in the UK and 29 Big Macs for the Foxtel pay TV service in Australia.
Figures extrapolated by Sky TV for comparison of channels included a Blockbuster type movie channel and premium sports tier, but they do not include premium channels such as the Soho channel, Rialto or the Rugby Channel.
There are wide variations. BSkyB in Britain offers Sky Atlantic, a quality drama channel, as part of its basic package and its version of Sky New Zealand's SoHo. Britain also has a wide range of free digital channels from the BBC. On the other hand, in the US watching programmes available on SoHo might involve subscribing to separate premium channels.
The price of pay TV is even more dramatically affected when pay TV providers link up with other utility companies, such as telcos.
Under a deal detailed here it would cost $23.98 a month for a Virgin Media deal that encompassed more than 100 digital TV channels and TiVo, with unlimited weekend calls. That is roughly half the cost of a basic Sky packages.
There is a variety of deals and some bundled deals are similar to the prices for Sky.
But routinely they offer much more than Sky does in New Zealand and Telecommunications Users Association of New Zealand (TUANZ) chief executive Paul Brislen says part of the reason they are not established here is because of Sky's dominance of content markets and a lack of regulation on contracts for internet service providers.
Sky TV chief executive John Fellet says the lack of bundled utility deals is down to the internet service providers who dropped their margins to attract new customers with deals.
As for the pricing strategies for pay TV, Fellet say there are two philosophies.
"We try to keep the basic rate low to increase penetration [in] expectation that once they are there we can up-sell them premium channels, and basic prices are lower here than in, say, Australia or in Britain where there is a lower penetration," he said.
Fellet acknowledges that pay television is changing with a move to more video on-demand downloads.
He insists that Sky TV is keeping pace with change but many in the industry believe that Sky and its dominance of content means that New Zealand is driving with the handbrake on.
With our unregulated market Sky can set the pace for change and possibly extend the lifespan of linear channels. Whether it can transfer its dominance of pay TV over to the internet and video on demand remains to be seen.
Fellet insists Sky has no such control and is victim to global trends. But nobody outside the Beehive believes that to be true.