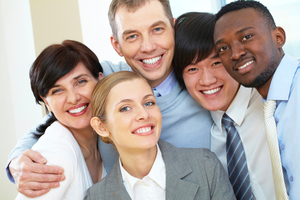 Organisations that manage their culture proactively attain greater returns across key areas such as revenue, profit and customer service than those which do not.
Organisational culture is key to achieving success and how it is managed and shaped should not be left to chance.
Just ask 2012 World Cup-winning All Blacks coach Graham Henry. When appointed head coach in 2004, he was surprised to inherit a team of individuals who were not satisfied with life in the All Blacks. Keep in mind that the All Blacks have a proud legacy that has for long been a major contributor to New Zealand's national identity.
Although extremely proud to represent their country, players gained far greater satisfaction playing for their local teams.
Fortunately for Henry, he was able to identify early on that the team's culture needed to be addressed immediately if he was to lead them to success.
As demonstrated by the All Black example, your organisation's culture may not be as readily apparent as it was for Henry. While the links between culture and success may well be understood by executives, the idea of tackling culture head-on may for many be a step too far.
Stu Havill, a consultant at IBM's Kenexa, says: "Not everything has to be dealt with head on. Because engagement and people are such a core part of culture, a well-designed employee engagement survey is one relatively easy way to gain an appreciation of 'what it is like around here'.
"It will also provide you the opportunity to sit down with your employees and discuss in depth what the results really mean from their perspective, for example, finding out 'why it is like this here'."
Done right, an engagement survey is the process of action planning, as it is more commonly known, where the greatest value of the survey lies in shaping your organisation's culture.
Global Kenexa research shows that organisations that successfully turn employee feedback into tangible improvements not only listen to what people have to say but make sure they hear why, involve their people in planning, and follow through to deliver actions for change.
It may just be the right catalyst for your organisation to go the extra step and explore its culture to greater depth. But before any decision can be made you need to know what you are working with.

• The Kenexa Best Workplaces Survey runs until August 30 and registrations are now open at bestworkplaces.co.nz.