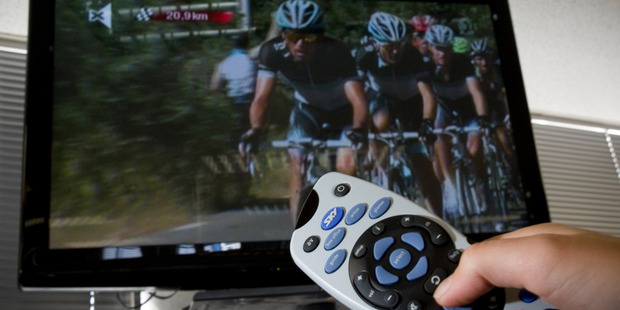 ABC, one of the largest US broadcasters has declared war as subscriptions to its pay TV service slow owing to a growing number of people making use of digital alternatives to watch their favourite shows.
ABC content will only be immediately accessible online for viewers who have a pay TV subscription. Other online viewers will have to wait to see their shows as ABC delays streaming them.
Chairman and CEO of Disney, Bob Iger (ABC's parent company) has been quoted as saying that "it'll amount to a big push back against cord-cutting" - the US term for of throwing out pay TV in favour of cheaper online options.
Ironically, Iger and other TV ABC executives are probably about to find out the hard way that if they don't move with the times, they'll be left behind. Fox Network also implemented a similar policy, limiting same-day online access to newer content exclusively for pay TV subscribers. Rates of piracy of Fox shows grew dramatically. A similar fate likely awaits ABC.
Cord cutting has been steadily gaining momentum in the US. A recent survey by Nielsen found there were 5 million no-TV households in the US, up from the 2 million identified earlier this year. Preferential access to streamed content may see some hanging on to pay TV subscriptions, but most digitally savvy cord-cutters are unlikely to cough up extra money for costly TV packages when individual TV shows are obtainable for free by file sharing.
The move by ABC is best described as a war in a bigger battle that is brewing. US Senator John McCain is pushing through legislation that would force pay TV providers to give consumers the option of choosing which channels they get.
Predictably McCain's bill has proven unpopular with pay TV providers, many of whom have said that they'll fight the proposed legislation. Given the amount of money at stake as Pay TV operators force consumers to pay a larger monthly bill for content they're unlikely to ever watch, objections from the TV networks are unsurprising.
The ease with which TV shows can be obtained via sites such as The Piratebay makes ABC's move look almost foolish. Punishing cord cutters by making content harder to legitimately obtain will probably force many to seek their content illegally, potentially creating a lose-lose scenario where people are punished for getting shows they want to watch, courts will be clogged with more copyright infringement cases and ABC will probably continue to lose subscribers.
If Nielsen's research shows one thing, it is this: Most cord cutters live online. Because pay TV in the US is largely delivered via cable, broadband is usually an integrated part of part of pay TV bundles. Offering additional data allowances or faster data speeds as part of a pay TV bundle would arguably see more cord cutters staying with pay TV bundles.