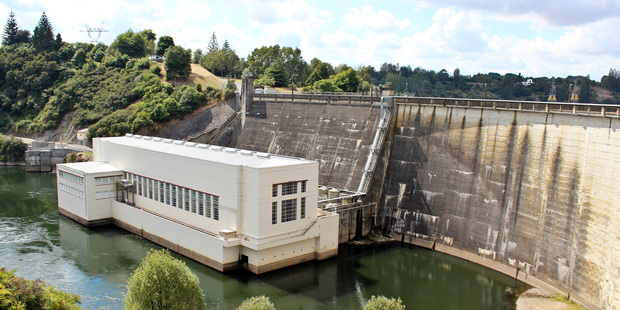 Local market players were feeling very nervous about Mighty River Power's share price on Tuesday as it dipped to within 1c of its $2.50 issue price.
It's not known who the sellers were but some suspect it was a mix of hedge funds taking a quick profit and retail investors who got more shares than they really wanted.
Some investors initially bid for more shares in the belief that there would be a high level of scaling-back based on the demand and the 440,000 who pre-registered.
But the last-minute Labour/Greens policy left many potential investors reeling. More than 80 per cent of the retail investors who applied ended up getting what they wanted.
Advisers have moved to reassure investors that the share price will hold firm now the initial flurry is over, but there are no guarantees.
However, there is likely to be some upward pressure on the shares as Mighty River Power officially enters the NZX-50 index in the next month or two and index tracking funds are forced to increase their stakes.
The Government must also be watching nervously, hoping it won't go below the $2.50 mark and put new investors off its next power company float.
It's interesting to note that the Crown has a total interest of 52.79 per cent in Mighty River Power - above its minimum 51 per cent.
The Crown interest includes the New Zealand Superannuation Fund, which bought 0.99 per cent, the Public Trust with 0.01 per cent and the Rangitane O Wairau Settlement Trust with 0.02 per cent.
On its own the Government's stake is 51.78 per cent, leaving it with some wriggle room and the potential to sell 0.78 per cent.
But there is a catch - it has to gain permission from the deal's joint lead managers - First NZ Capital/Credit Suisse, Macquarie and Goldman Sachs - to sell down the stake within the first six months of Mighty River's listing date of May 10.
Shares in Mighty River Power closed unchanged yesterday at $2.56.
Poor timing
TrustPower has come under fire for releasing its full-year result late on Friday afternoon - on the same day as Mighty River Power's stock exchange listing.
TrustPower's net profit after tax was down 6 per cent to $131.7 million.
But a company spokesman said there was "nothing sinister" in the timing. He said TrustPower's result always came out on a Friday, typically about 1pm. The late release at about 3.30pm was due to the board meeting running over time.
"If you look at our calendar it was always scheduled to be out that day."
End of an era
Guinness Peat Group will hold what is likely to be its last annual general meeting under that name in New Zealand on Thursday before the company rebrands itself under its thread-making business Coats.
Last year's AGM saw a fiery face-off between Shareholders Association chairman John Hawkins and company founder Sir Ron Brierley, who narrowly held on to his board seat.
Brierley isn't up for re-election again but could still face angst over his attendance at board meetings.
GPG's annual report shows Brierley attended only 11 out of 14 meetings in the past year - the lowest attendance rate of all five directors.
Last year he disputed criticism of his poor attendance. But shareholders may not have to worry about it in the future.
Expectations are that Brierley, who has been selling down his stake in GPG, may not be on the board of the new Coats business.
Shareholders will be hoping to hear some news on when they might see a capital return from all the assets GPG has been selling off. An update from the company this week showed it has £329 million ($607 million) in cash sitting on its books.
But its pension fund liabilities remain a worrying overhang with the regulator still investigating GPG's obligations.
GPG shares closed down 1c yesterday at 52c.