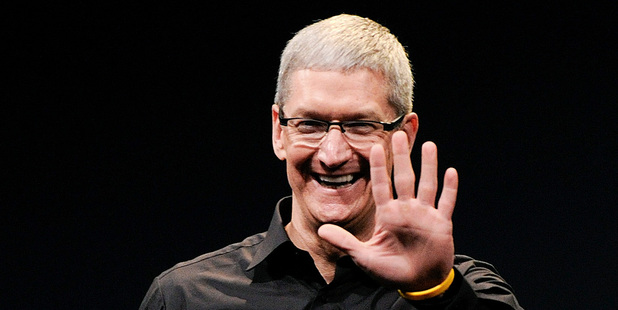 CARTEL LOBBY LOSES
Despite heavy lobbying from many in business, the Government is sticking with plans to criminalise cartel behaviour. The process started years ago under former Commerce Minister Simon Power, but he never seemed 100 per cent convinced it was the right approach. His successor, Craig Foss, has stuck with the plan, and to the surprise of some the Commerce (Cartels and Other Matters) Amendment Bill has emerged from the select committee, even tougher in places. The possible defence of "honest belief" has been tightened. Those already indulging in possible cartel behaviour have been given nine months to get their houses in order. The Government has also ignored squeals from international shipping and moved their activities away from the Shipping Act into the more stringent Commerce Act. Like the criminalisation of cartel behaviour, this is still likely to prompt some serious lobbying. Some may note that European authorities have recently raided the offices of prominent oil companies, seeking evidence of price collusion.
TALK AIN'T CHEAP
Someone with money to burn has paid US$610,000 ($742,000) for the chance to bring a friend along for a cup of coffee and an hour's chat with Apple boss Tim Cook. That was the winning bid at a charity auction (all proceeds to the RFK Centre for Justice and Human Rights). Presumably, this isn't just a costly way to berate the Apple boss over the company's falling share price; the Telegraph reports that the auction terms state that both people must "conduct themselves appropriately ... polite manners and respect for the generous donor and adherence to any rules or parameters are a must".
LONG WAY FROM HOME
Making what must be one of the longest round trips in diplomatic circles to present one's credentials, the High Commissioner for the Republic of Seychelles, His Excellency Mr Waven Winslow William, has arrived in Wellington to meet our Governor-General. William is based in New Delhi, which is even further away from New Zealand than the Seychelles.
HERE THEY COME ...
Christchurch must be on the mend – the Ministry of Social Development is seeking tenders for 25,000sq m of office space in the city to meet the government's requirement for enduring office accommodation. It isn't all for Social Development, though; it is doing the tender on behalf of 18 government agencies, some with only a few staff, some with hundreds.
JARGONEERING
The latest addition to business jargon is "gameification". According to an email to the Insider, this "buzzword of the moment" is defined as "the use of game thinking and game mechanics in a non-game context in order to engage users and solve problems". If you say so.
PROVING THE OBVIOUS
Exhaustive study at Wellington's Victoria University has proven – surprise – that travel time has a big effect on house prices. The project found that an extra minute's distance from Cuba Mall, by public transport, reduces a home's value by $6700, after taking into account other factors such as the property's size and condition. None of which will be the slightest surprise to anyone trying to scrape together a deposit on a home in one of Auckland's less-distant suburbs.
OUT OF BALANCE
This week's IMF report was a balanced look at the economy, saying some things were going well and others were not so hot. So it is hard to believe that Russel Norman and Bill English were reading the same document. The Greens' press release was titled "IMF confirms National's failure to rebalance economy", while the Finance Minister said "IMF confirms New Zealand has the right balance". Both gentlemen are bright enough; it's a shame they can't occasionally take off their partisan goggles.
WELCOME LEAK BLOCK
Yet another attempt is to be made to fix leaks in the Beehive – $4 million is being spent on new copper to go over faulty roofing. The good news for the journalists in the Press Gallery is that they will finally get some protection, after more than a decade of leaks – of the watery kind.
OPENING THE GATE
The SmartGate technology used by Customs to fast-track New Zealand and Australian passport holders has been a remarkable success for transtasman travellers. If there were reservations about the danger of dodgy people slipping across the border, no one kicked up too much fuss because it was just between us and our Australian cousins. However, Customs has been looking at expanding SmartGate to other nationalities, which might start raising the hackles of our more xenophobic politicians.