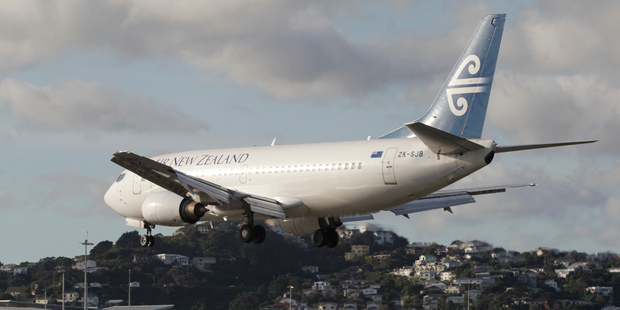 Wellington International Airport, which was deemed by the Commerce Commission to be extracting excessive profits in February, posted a 20 per cent increase in full-year revenue from its three main airline customers, its results show.
Revenue from Air New Zealand, Qantas Airways and Virgin Australia rose to $62.2 million in the 12 months ended March 31, from $51.7 million a year earlier, according to its annual financial statements. That made the biggest contribution to the airport's overall sales, which climbed to $106.2 million from $99.5 million. Net profit jumped to $16.2 million from $8.98 million.
In February, the commission released its final assessment of returns for the airport, which it concluded would be between $38 million and $69 million more than it needs to for a reasonable return between 2012 and 2017.
The airport, which is 66 per cent owned by Infratil and 34 per cent by Wellington City Council, is challenging the regulator's input methodologies, and said today its returns were "well below the commission's benchmark," while its per-passenger charges were at the low end of the range of its peers.
"These are both key indicators of actual and future performance, but were not reviewed by the commission as it mainly focused on future returns that might not eventuate," the airport said today.
The airport paid a dividend of $8.8 million to the council in June last year and what is called a subvention payment of $30 million to Infratil subsidiary NZ Airports.
Total landing and terminal charges for the year rose to $62.6 million from $57 million a year earlier. Property rent and lease income was little changed at $10.8 million and retail and trading activity sales rose to $32.8 million from $31.6 million.