Japanese electronics giant urged to spin-off up to 20 per cent of movie, television and music division.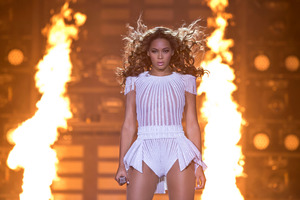 The US hedge fund manager renowned for shaking up Yahoo! has set his sights on Sony, proposing that the Japanese electronics giant spin off up to 20 per cent of its movie, television and music division and use the money to strengthen its ailing device manufacturing unit.
Sony rejected the plan, but analysts latched on to the idea as a way for Sony to unlock hidden value.
In a letter to Sony President Kazuo Hirai, first published in the New York Times, Third Point chief executive Daniel Loeb suggested Sony take 15 to 20 per cent of the entertainment unit public by offering current Sony shareholders the opportunity to buy shares in it.
Loeb said that would allow the Japanese maker of PlayStation game machines and Bravia television sets to fund improvements to its battered electronics operations and provide existing shareholders with a way to own one of Sony's most profitable businesses more directly.
Sony said in a statement that its entertainment business was not for sale, and stressed it was trying to strengthen that division and its electronics operations.
"As president and CEO Kazuo Hirai has said repeatedly, the entertainment businesses are important contributors to Sony's growth and are not for sale," Sony said. "We look forward to continuing constructive dialogue with our shareholders as we pursue our strategy."
Despite Sony's rebuff, analysts hailed the idea.
Pivotal Research Group analyst Brian Wieser said that becoming a separate company would allow Sony's entertainment division to grow and become more profitable. It would also focus investor attention on its assets, which would take on new value as a potential acquisition target for media companies.
Besides distributing blockbuster movies like the James Bond hit Skyfall, Sony's entertainment arm makes popular television shows such as Community for NBC and Breaking Bad for AMC. Notable Sony Music artists include Beyonce, Adele, Bob Dylan and Kenny Chesney.
"Buried inside of a bigger company, Sony has not been able to highlight the valuable businesses," Wieser wrote in a research note.
Loeb's letter said that more than 40 per cent of Sony's enterprise value is tied up in its entertainment assets, but they are underperforming compared to their peers. If the division's profitability were raised to the industry average, it would add 625 billion ($7.4 billion) to Sony's market value, he said.
Tokyo-based Sony is often criticised for its failure to take advantage of having both electronics and entertainment under its wing. Investors would like the company to be more like Apple, which has made iTunes and its App Store integral to the success of its iPods, iPhones and iPads.
Sony shares peaked in early 2000 at US$157.38 ($191) and have never recovered. Some observers have pegged its decline to the debut of Apple's iPod in 2001. The firm's US-traded shares closed up 9.9 per cent yesterday at US$20.76.
Like other exporters, it has benefited from the Japanese government's economic policies, which have weakened the yen and boosted the earnings of Japanese companies on sales made abroad.
After four straight years of red ink, Sony reported a profit of 43 billion in the fiscal year that ended in March.
It had suffered a loss of 457 billion the previous year, which was the worst in the company's nearly seven-decade history.
Sony's electronics business has been ailing - its television division has lost money for nine straight years.
Outspoken investors like Loeb are still relatively rare in Japan. Major companies tend to have networks of shareholders such as banks and group companies. Resistance to big change is strong. But change could be in store. Japan is seeing a surge in global investment interest because of its recent policies of super-easy money and an inflation target designed to wrest its economy out of the doldrums.
Loeb's letter was also well timed. Sony's corporate strategy meeting is set for May 22.
In his letter, Loeb pointed to the "Abenomics" monetary policies of Prime Minister Shinzo Abe, who took office last year, which have buoyed Tokyo stocks and brought the yen down.
Loeb said Sony should seize on the opportunity provided by Abenomics to shore up its electronics business.
"Sony stands at the crossroads of compelling corporate opportunity and massive Japanese economic reform."
-AP