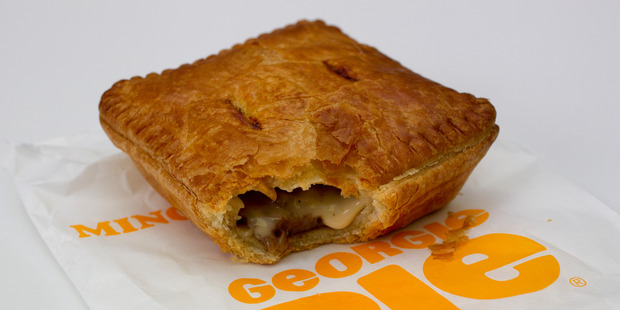 McDonald's resurrection of Georgie Pie could damage the healthier, more upmarket image the company has created for its brand over the past few years, says a marketing expert.
The country's biggest fast food operator announced yesterday that it will begin selling a Steak Mince 'N' Cheese pie at 11 of its stores in Auckland and the Waikato next month.
Roger Marshall, a professor of marketing at AUT University, said McDonald's had done a good job of changing its image through introducing menu items such as wraps and salads, as well as its premium angus beef burgers.
"The introduction of pies to the range may well move the corporate image in entirely the other direction as - no matter what the reality - the health image of the pie is abysmal," Marshall said.
McDonald's New Zealand managing director Patrick Wilson said the pie had a similar kilojoule count to a Quarter Pounder burger (2280 kilojoules, or around 540 calories).
"They [the pies] are meant to be part of a balanced diet," he said.
Marshall said there was also a risk of the pies, which will sell for $4.50, "cannibalising" McDonald's other products.
KFC experienced that problem during the much-hyped launch of the Double Down in 2011, when hordes of customers bought the bun-less chicken burger instead of higher margin menu items, which impacted profits.
Wilson said Georgie Pie would fit well into McDonald's restaurants and enhance the Golden Arches brand. More flavours may follow.
There were a number of reasons why McDonald's Georgie Pie move could pay off, Marshall said, including that the pies could help bring older, nostalgic customers into its stores.