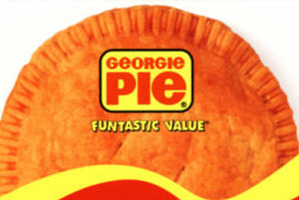 McDonald's will make an announcement today regarding a return of Georgie Pie.
The company's New Zealand managing director, Patrick Wilson, will give details - including where and when the product will be available - at a press conference scheduled for 11am at the Greenlane branch of McDonald's.
McDonald's acquired the pie chain from supermarket operator Progressive Enterprises in 1996, largely to get hold of its real estate.
Georgie Pie closed in 1999, but McDonald's still holds the trademark and intellectual property rights.
Nostalgic former customers have accused McDonald's of killing the Georgie Pie brand and a "Bring Back Georgie Pie" Facebook page has more than 54,000 members.
Ted Lal, who managed a Georgie Pie restaurant in Tauranga, said people still asked him about what happened to the much-loved brand.
"They used to talk about the good old days, what nice pies we used to have and the good customer service we used to have as well.
"People still talk to me about Georgie Pie even now."
He said the brand's return had been a long time coming.
"I know they've been talking about it for a little while but I think it will be quite exciting Georgie Pie coming back. It's an icon I reckon."
Mr Lal hopes the Georgie Pie restaurants also make a comeback.
McDonald's NZ's former managing director, Mark Hawthorne, told the Business Herald in 2011 that the company had been conducting consumer research to find out "how, when or if" Georgie Pie could make a 21st century comeback.
"What we do know is there's love for the brand, but part of that love was based on the fact that the pies were [sold for] $1, 15 years ago," he said.
Hawthorne said it was possible that Georgie Pie products could be sold in McDonald's stores.
Wilson said last year that the company was putting more resources into evaluating what it could do with Georgie Pie, but was also wary of being accused of "bastardising" one of the country's best-loved brands.
- With Newstalk ZB