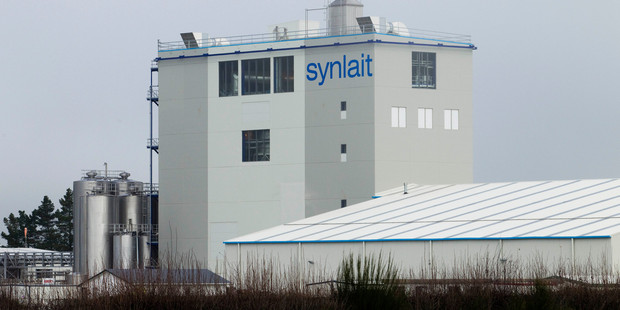 Canterbury's Synlait Milk said it would spend $15 million to upgrade its special milks drier at Dunsandel to meet strong demand for infant formula in China.
The investment will enable Synlait Milk to become one of only two manufacturers in the world to produce lactoferrin as a spray dried powder, and will allow the company to make dairy ingredients to a pharmaceutical standard, the company said in a statement.
Synlait Milk's plant upgrade will add to a list of capital projects worth more than $1 billion that are either under way or on the drawing board as the New Zealand dairy industry gears up for increased demand from Asia for milk powder, cheese, UHT milk and baby formula.
Lactoferrin is a protein extracted from milk that is said to provide antibacterial protection and other health benefits for people of all ages, Synlait said. It is in demand globally for health foods including infant formula and adult nutritional powders.
Synlait Milk said it expects production to reach 18 tonnes within four years of the plant's commissioning in late 2013 to early 2014.
Chief executive John Penno said the decision to invest had been stimulated by contracts with eight significant customers for infant formula including YinQiao Xi'An, the largest dairy manufacturer in north western China, Synlait Milk's cornerstone shareholder Bright Dairy and NZX-listed A2 Corp, which will soon launch its own a2 infant formula in China.
Synlait Milk said there was a global shortage of lactoferrin driven largely by the demand for infant formula. "In China alone total sales of infant formula are worth US$15 billion plus a year and growing by 15 per cent with the addition of 18-20 million new babies annually," the company said. Synlait Milk already operates a purpose-built infant formula production facility at Dunsandel.
The company is 49 per cent owned by Synlait Ltd, which itself is owned about 100 or so New Zealand shareholders and Japan's Mitsui, which has a 22.5 per cent stake. China's Bright Dairy has a controlling 51 per cent stake in Synlait Milk.
The company has resource consents for the construction of a packaging plant to produce consumer packs for customers and an additional warehouse facility.
- APNZ