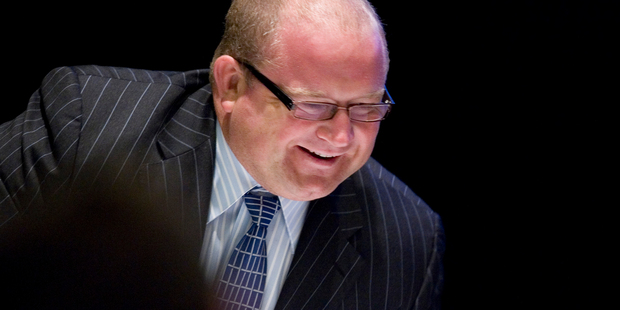 The New Zealand Institute of Chartered Accountants has brought former Fonterra chief executive Craig Norgate on board to oversee a major merger between the organisation and its Aussie counterpart, the Institute of Chartered Accountants Australia.
The two organisations, which are the custodians of the Chartered Accountant designation in each country, today released details of a proposed new transtasman institute.
Norgate, who has been on the board of the NZICA for three years and took over as its chief executive in December, said he would head the 33,000 member organisation for around 12 months to "sort the future of the institute out".
"It does put my plans on hold for a year, but life's a long one," Norgate said.
NZICA president Liz Hickey said today's announcement marked a major milestone in the history of the two institutes.
"The proposed new institute will have the scale to significantly improve the education offering and tools that members access from their institute, while also enabling the sharing of knowledge and insight amongst members on both sides of the Tasman," Hickey said.
Norgate said the transtasman institute would get the chartered accountant designation back to the pre-eminent position that was warranted by its entry standards.
"What's tended to happen over the last generation is we've probably only had a high level of engagement with about a quarter of our members - the rest are just happy to have the brand and the designation supported, but don't look to the institute for anything else," he said. "We really do need to increase our relevance to the rest of our members."
Norgate said the merged organisation would have 3000 members based in Asia, but neither institute currently had a physical presence in that part of the world.
"We'll open offices in Kuala Lumpur, Singapore and Hong Kong to support members in that region as part of really being relevant to those members."
Institute of Chartered Accountants Australia president Tim Gullifer said members and the businesses they served would benefit from a larger institute with greater scale, increased policy formulation and advocacy capability, as well as global influence.
"We recognise that the memberships are likely to get increasingly diverse. The timing for the establishment of a new institute is right. We need to stay ahead and further strengthen the brand and services we offer to members," said Gullifer.
Norgate said his experience in major corporate mergers - such as the 2001 creation of Fonterra, which combined the New Zealand Dairy Group, Kiwi Co-operative Dairies and the New Zealand Dairy Board - would prove helpful in establishing the new chartered accountants' institute.
"I guess I'm used to all the issues that can get in the way of making these things work," he said.
Both institutes will be consulting with members over the next few months and - if there is widespread support - members will vote on the proposal later this year.