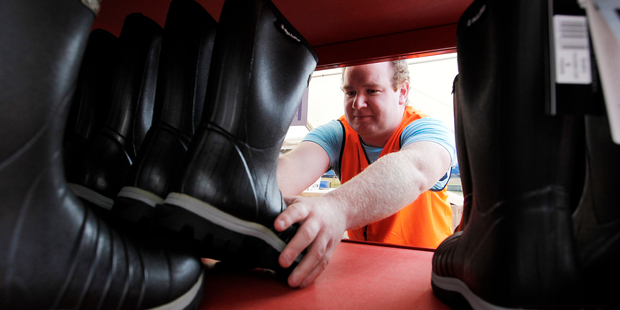 Skellerup, the industrial rubber goods maker, has cut its annual earnings guidance for a second time after the drought across the North Island sapped demand from farmers, who have put off buying until next season.
It expects net profit of $17 million in the year to June 30, down from the guidance of $20 million in February, which was trimmed from a previous forecast of $22 million to $24 million.
The manufacturer blamed the drought for weaker local demand, and also signalled its North American and European sales were tracking below forecasts.
"Sales of both dairy liners and rubber footwear have been below expectations," chief executive David Mair said."Whilst the very recent rain is a welcome relief for our customers and Skellerup, we will not fully recover the deferred sales within the current financial year as farmers will delay some of their buying till the new season."
Mair said the company was not expecting more growth in Europe but anticipated some improvement in North America which had not emerged.
"In the US, farmers are still recovering from last year's drought and their spending on dairy liners and tubing has been more subdued than we expected."
Shares closed down 15c, or 10 per cent, at $1.33. Analysts rate the stock an average "outperform" with a median target price of $1.64.