Expert says decline in revenue is a possible indicator of downturn across industry.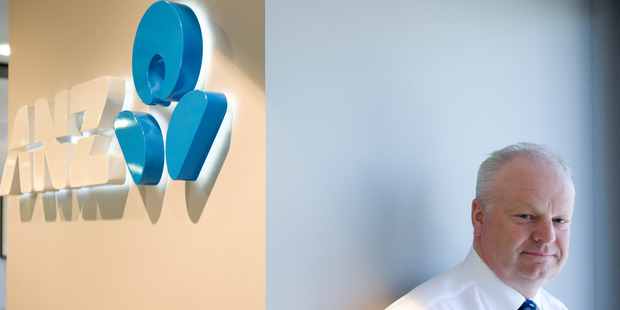 A decline in revenue at the ANZ - the country's largest bank - could signal a down-turn in earnings across the industry, says an expert.
ANZ yesterday reported a net profit of $655 million for its half year to March 31, up 7 per cent on the same prior period but its net interest income - the difference between what a bank earns from lending money out versus how much it pays on deposits - was down 4 per cent.
The bank's operating income also fell 2 per cent to $1.76 billion.
Massey University professor David Tripe said the bank would have faced a drop in profits if its expenses had not also come down.
The ANZ, which last year announced it would scrap the National Bank brand and convert it to ANZ, saw its operating expenses fall 11 per cent to $765 million over the half year.
Its provision for credit impairments also fell 56 per cent to $43 million.
ANZ is the first of the major banks to report in the half year to March 31 cycle, with Westpac due to report on Friday and BNZ on Thursday next week.
Tripe said about the other two major banks: "We certainly shouldn't be surprised to see revenues down."
Tripe said part of ANZ's decline in net interest income could be attributed to more people switching from floating mortgage rates to fixed rates, where banks make lower margins.
Tripe said the fall could also be linked to discounting and some fall-out from the bank's merger decision.
"We know there is a bit of discounting going on and that is impacting on profitability," he said.
ANZ's rivals mounted major campaigns to draw its customers away in the wake of its merger announcement.
But chief executive David Hisco yesterday said the campaigns appeared to have failed because the bank had managed to increase its mortgage market share.
"We are extremely happy with how the brand change has gone."
The bank's retail division revenue was down 1 per cent to $177 million while its commercial division was up 12 per cent to $332 million.
"Christchurch is really starting to get going, but we've also got the drought and the strong Kiwi dollar," said Hisco. A market strategist at IG in Australia, Evan Lucas, said ANZ New Zealand's fall in net interest income was disappointing.