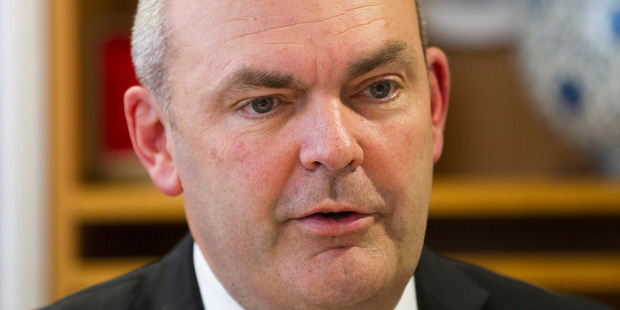 A new report comparing the economic performance of New Zealand's regions is intended to highlight the benefits of resource extraction and other economic opportunities which are too often spurned, says Economic Development Minister Steven Joyce.
Mr Joyce this morning released the Regional Economic Activity Report, the latest installment of its Business Growth Agenda.
The report was the first time all the available economic data on the 16 regions had been pulled together and it also provided a regional breakdown of some of the specific initiatives the Government had underway under its Business Growth Agenda.
Unsurprisingly, the urban economies of Auckland and Wellington topped the income level measure, a result consistent with international trends, which "reflects the benefits and costs of more densely populated places" the report found.
However incomes on the West Coast had grown in recent years to the point where they now rivaled those in Auckland and Wellington, and incomes in Taranaki and Waikato were also higher than average thanks to their mining, oil and gas, and dairy industries respectively.
"In each of these regions, the application of technology and capital to their natural resource endowments has yielded high returns because of export earnings."
At the other end of the scale, Northland, Gisborne and the Eastern Bay of Plenty were the regions struggling most, Mr Joyce told reporters.
He said the value of the report was it would highlight the differences between regions, "and get them thinking about the best way to proceed further forward".
That way forward came down to a couple things: "definitely the skills and lifting up the educational levels of some of the young people in those regions, and also taking advantage of the opportunities so whether its natural resources or a range of other things".
"We do have people in Northland and people on the East Coast who say we should take a whole lot of things off the table in terms of resources for example... then they turn around and say "by the way we're not very happy with people moving off to work in western Australia".
"The point of this report is point out the obvious aspect of that which is if you don't allow opportunities to happen in your region then that will happen over time."
Mr Joyce said the report would be updated annually and the next report will include a new official measure of regional gross domestic product.