Lindsay Aitken, co-founder of Jalcon Homes with his wife Julie on what makes a family business different from other companies.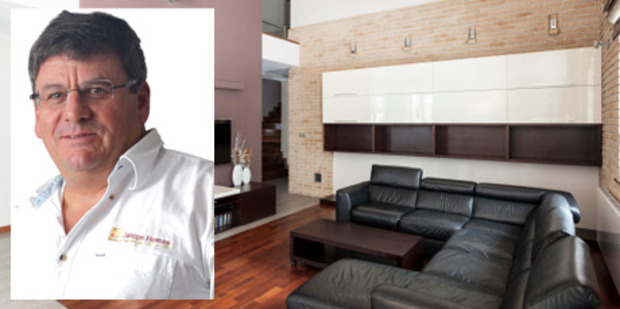 Was it always your intention to be a family business?
Yes it was. We are the only substantial 100 per cent family owned residential design and build business that builds throughout the Auckland region. In 1993 my wife Julie and I had a goal - to build a 100 per cent family-owned company, building beautifully designed architecturally sound homes to accommodate modern living for New Zealand families. The name JAL Construction, trading as Jalcon Homes, is a combination of my and my wife's initials (Julie and Lindsay). My mum and dad supported the business in the beginning and have stayed involved. And as the years have gone on, more of my family have come on board, helping the business thrive.
Has Jalcon had independent advisers over the years? And non-family in senior positions?
I have always surrounded myself with quality advisors including an excellent accountant, lawyer and banker.
This has been crucial to the success of the business. This month we announced the appointment of a new CEO, Bruce McKinnon, the first CEO Jalcon has had. He has joined as we position ourselves for the next stage of substantial growth, with multiple housing projects in the works including Pine Harbour, Long Bay and Hobsonville Point, where sales have continued to sit above industry norms. Bruce is not a family member and has been brought on to lead the corporate side of the company, while I focus on other aspects such as land acquisition. We are thrilled to have someone like Bruce on board with his vast experience in marketing and managing various New Zealand businesses including Fire Security Services.
How many family members are involved in the business? What positions do they hold?
Jalcon Homes is unequivocally a family affair. My wife Julie cleans all the homes during construction and has done so for the last 20 years. Our eldest son Jacob is working in sales while our younger son Ben is studying towards his quantity surveying diploma. My sisters Denise and Julie work in the company as the duo design team doing all interior and exterior colour, while Chris Gale, brother-in-law, leads the construction department, having worked for Jalcon Homes for almost 13 years. My mum, June, works part time and prepares all of the gift baskets which are part of the hand over process for all new home owners.
How are family members offered positions at the business? Are they trained for
certain jobs?
Jalcon Homes is very strong on offering development and training to all our employees. My son Jacob was a qualified electrician before he started his management trainee programme. My younger son Ben has a surveying diploma. We want all our family members to get qualified and up skill, as we would any of our other staff.
What is the plan for expansion over the next five to ten years? Are there generations waiting in the wings to step in?
You could say my eldest son Jacob is being groomed for a management position. He is currently undergoing a management trainee programme where he is learning about all aspects of business. He started working with Jalcon Homes in 2010 as a building supervisor and he is also a qualified electrician. He's currently working in sales. Jacob shows real promise - he supervised construction of the Hobsonville Point show home that won a gold in the Registered Master Builders House of the Year Awards 2012.
How does being a family business separate Jalcon from the rest?
We are the only substantial 100 per cent family owned residential design and build business that builds throughout the Auckland region. The rest are franchises. That's definitely a point we push to perspective clients. When clients deal with Jalcon they're not just dealing with the owner, they're dealing with the family. A house is your biggest investment - so you want to deal with someone that has a true passion and commitment to the cause. Which you certainly have when it's your own business.
When have been the hardest times for the family during Jalcon Home's history?
There was a major downturn in the industry in 2007 and our work volume halved. We had to down size staff. Our family had to work a lot harder to manage the business and make sure it survived. That's the great thing about having your family on the team - they're not just there from nine til five. They care about your business and will work hard to ensure it succeeds. Now that the industry has turned, we're in a good position for the next stage of growth.
What would some of your key messages be to young family businesses?
Do a quality job whatever you do and always listen to your customers. Have good systems and processes so that you can do this. And surround yourself with intelligent, loyal people.

Growing numbers of small businesses are retailing purely online rather than taking on the expense of the bricks and mortar. Tell us your stories.