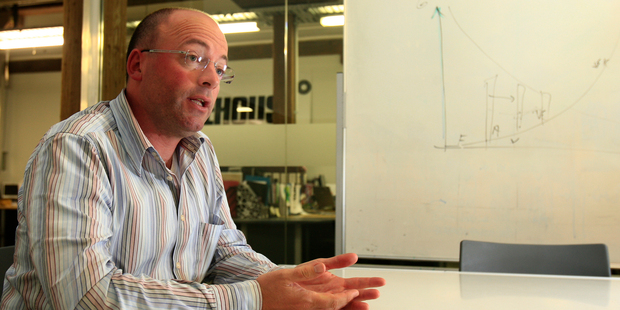 Auckland-based business incubator The Icehouse, which offers training, networks and access to funding for start-up companies, has launched a hub in Hawke's Bay.
The Icehouse officially kicked off in the region last night at a Mission Estate event attended by local business owners and stakeholders.
Chief executive Andrew Hamilton said his organisation was on a mission to help New Zealand businesses grow.
"In an effort to help more Kiwi organisations to lift their business performance, Hawke's Bay is the second region The Icehouse will be operating from, with others to follow."
The Icehouse was set up in 2001 in recognition of the massive number of SMEs in New Zealand and their importance to the economy.
It has since worked with more than 4,500 owner managers who range from start-ups to multi-million dollar companies.
Hamilton said having an Icehouse branch operating in Hawke's Bay would allow for greater networking and growth opportunities for organisations there.
People would no longer have to get on a plane to participate in programmes, he said.
"There's already a heartbeat in Hawke's Bay among our alumni and by opening permanently we provide the glue around local business to create a wider and stronger network with a stronger heartbeat."
Hawke's Bay business owners would be able to attend an Achieving Business Growth Workshop in May and Owner Operator Programme in June. Other tailored programme options would also be offered.
In deciding whether Hawke's Bay was a viable option, the incubator had talked with local businesses and other stakeholders like Business Hawke's Bay and the Chamber of Commerce, Hamilton said.
Michaela Vodanovich will act as regional manager, leading operations and working closely with key partners like BNZ.
Business owners can call Vodanovich on 021 365 678 to find out how they can work with The Icehouse.