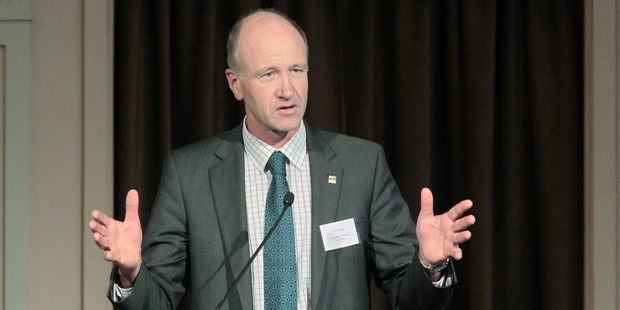 Federated Farmers president Bruce Wills has been appointed to the board of a group which represents farmers from more than 50 countries.
Wills will step onto the World Farmers' Organisation board as its Oceania representative, replacing Australia's Jock Laurie.
His appointment to the WFO - which was "like the United Nations of farmers" - assured New Zealand a key voice on the important global body, Wills said.
"My hope is to use my board position to showcase the excellent people resource we have in New Zealand that will help national and international farming to flourish."
Wills is currently in Japan attending the WFO's third general assembly, where Federated Farmers has helped broker a breakthrough trade agreement.
New Zealand and Australia had been working with other member nations for nearly a year to push through the free trade policy, Will said.
"This talks about some pretty comprehensive dismantling of government barriers to trade."
When Oceania first proposed the free trade policy at the last general assembly in Rome, only one country other than New Zealand and Australia had voted in support, Wills said.
In a country like Japan where the average farm size was 2.2 hectares and the average farmer age 67-years-old, free trade was seen as a threat, he said.
"I was very encouraged by the maturity shown by member countries here at this assembly.
"We've had to work through the concerns and in the end, this is what we came up with."
The WFO would now be able to take a united stance on free trade, he said.
"We represent the vast majority of farmers in the world and we'll be sharing this policy with organisations all over the world."
Kindred organisations like Beef+LambNZ, the Ministry for Primary Industries and the Ministry of Foreign Affairs and Trade also played a part in securing the policy.
The WFO was set up to improve the economic situation and livelihood of farmers, their families and rural communities by creating policies and advocating on their behalf.
It also aims to contribute to world food security in a time when world food demand is expected to increase by at least 70 per cent by 2050.