Rod Drury, serial tech entrepreneur and founder of publicly listed software acounting firm, Xero, with a current valuation of $1.33 billion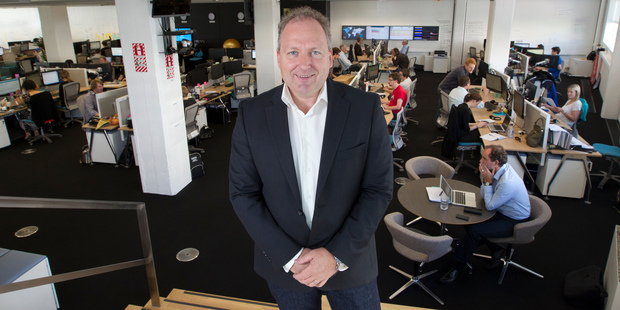 On floating your tech business
It has been six years since we floated and I would have thought there would have been another five tech businesses coming after us but it hasn't happened. I use the term, "man up and list". When I was young, in my 20s, reading the tech books of the time, that was the goal, take your tech company public. I think it's an experience that tech entrepreneurs should have on their list of things to do. I'm hearing of a few tech floats are coming through this year finally.

Xero had just 100 customers when it floated. Thankfully it's worked out as planned. In a country like NZ if we'd have failed we'd likely be living in Mexico now.
We couldn't have done Xero without $15 million of capital. We could not do it through the VC model in New Zealand at that time so it was either go public or not do Xero.
The float allowed us to have the resources to go and invest for the long term and grow worldwide - now 62 per cent of our revenue is offshore and we have over 400 staff. We are growing like weeds now as we had the capital to build the strong foundations that allow rapid scale.
We are dual listed on NZX and ASX now and have the option to list in the USA once we can see US$100 million revenue, which would be something to consider when building a global brand.
Tips on promoting your tech business in NZ and overseas
One thing you should always do is to network. Whether I'm in San Francisco, Melbourne, London, New York or Wellington, I make sure when networking that I am adding value. I'm always pushing leads to people to create value. It's a "paying it forward" approach, I'm looking into the future and I always find that I get it back ten fold. It always comes back around. And I'm not just networking with the IT community, it's with government departments here, in the US and Australia, with small businesses, the KEA network and so on. I try to get our staff networking like this though it is my job specifically to do it here and overseas.
Learning from mistakes
Before Xero and AfterMail I tried building a Document Management product but we realised it didn't scale because there were too many implementation services required so we closed it down quickly. Always focus on opportunity cost, be very clear about it. It's no good throwing good money and time after bad. Pacific Fibre was frustrating because we should have got it away but in the end it was too difficult. We would have had to throw a whole lot more money in and it might not have made a difference so we made the hard call to close it very publically.
Xero, a NZ business or global?
A lot of people say: "Why don't you go (base yourselves in) to San Francisco?" But the way we see it, we are a global player which happened to start in NZ and we are hiring the best people for each country. In Australia we support the team there as much as we can but we don't need to manage them day to day. Once the US is operating like that we can focus on other geographies. There is a standard way of doing things in the USA. We are very attentive to that but have the outside perspective and experience to do things a little differently as well - like IPO-ing in our first year before we really had customers or revenue.

Tell us the stories of your family businesses. We are looking for a broad range of ethnicities. What makes you think your business will keep going for a number of generations?